Some people have a toy drawer. This is a drawer in their home dedicated as a place for their sex toys to stay. However, toys can be very expensive. You can buy some cheap, but a number are a lot more expensive, and this can make kinking up sex a little difficult.
It turns out that you may already have all of the toys you need for your fun and you just didn't know it yet. There are plenty of every day objects you can use as sex toys if you use a little imagination. Not sure what these objects might be? Don't worry. We tell you how you can turn normal things into the best toys you've ever had without spending a penny!
Sex dice
We'll let you in on a little secret… sex dice are just normal dice with the pips swapped out for body parts and actions. No, this isn't exactly a shocker. But it does mean that you don't have to go out and buy sex dice if you want to use them. Instead you can make your own!
Got a rogue die sitting in a drawer? Pull it out, take it into the bedroom, and grab a pen and paper. The beauty of setting up your own sex dice is that you get to choose what is on them. Start by making two columns, and writing 1 to 6 next to each one.
Then you and your partner get to decide what each number means. Make one column for body parts, choosing your favourite places to be touched. With the other, add actions. You can roll the die once to see where you will be playing and then a second time to see what you will be doing.
Personal massager
Almost everyone now has a mobile phone, and this makes it one of the best toys you can use in the bedroom. Everyone has one, and there are plenty of massage apps you can download to transform your phone into a personal massager.
A lot of the apps are free too. Try out a few different ones with your partner to decide which works best for you. You won't be disappointed!
Of course, many of them say that you shouldn't use them internally, so listen to the advice. Instead make sure you check out the reviews to see what other suggestions people have. You might find a few hidden gems to help turn your sensual massage into something more erotic.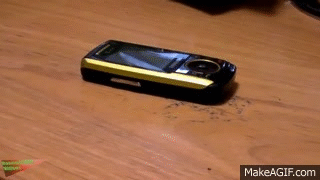 Spanking paddle
When people think of sex toys, sometimes we want to go a little kinkier. Sex dice and massagers are great for some people, but when you want to step away from the vanilla you need something a little more hardcore.
Interested in trying out spanking? You can always simply use your hand while you get used to it. Get your partner to bend over on your knee, keep your palm flat, and spank their ass. You can even take it in turns to be spanked.
Want to go a little more intense? If you have a paddle hairbrush, you can use this. Be aware that you should use it with caution and hit lightly, as it could cause some real damage if used incorrectly. Test it out a few times and get your partner to tell you how it feels. Listen to what they say and follow their instructions for one hell of a spanking!
Tie and tease
Don't want to go in for the pain but still keen to try BDSM at home? Grab the tie from your suit or a pair of cheap tights that your partner is happy to play around with. You can even use the tie on your dressing gown for a little tie and tease.
The key is to not tie is too tight. You want to give them a little slack, but these home ties will be perfect for some spontaneous BDSM. If you use a tie from a dressing gown it will also be nice and soft on their skin, and so less likely to hurt them.
You can then keep their hands restrained behind their back if you wish, or you can tie them to the bed posts. It'll make for kinky sex without having to spend a fortune on specialist bondage rope or bed ties.
The best sex toys you own
Keen to try out sex toys in the bedroom? You might already have everything you need to get started. Best of all, trying out these toys you already own can tell you a lot about the toys you should be using. You can see which would get a lot of use in the bedroom and which aren't for you before you spend your money.
Got some other ideas for homemade toys you want to share? You can leave a comment in the box below! Latest posts by Lara Mills
(see all)