I love my job. I get to look at some of the hottest women from all over the world on the pages of Escort Ireland which is great in itself. I also get to trawl the internet finding stories that most people would get fired for viewing on their work P.C.
Todays ridiculous story comes from Japan and involves robot handjobs. Yes, you heard me right, robot handjobs.
Robots are being developed to satisfy the sexual desires of men everywhere. The mechanical hand holds an item that simulates a vagina and moves up and down. There is even a screen to give a visual stimulus if the user needs it.
Now I am not sure if this will ever catch on. I would find the whole experience of being jerked off by a robot a little strange to say the least. If I want female company I will go and see one of the Glasgow escorts, at least I will get a good conversation!
But it does lead me to think, how long will it take for these scientists to invent a robot that has full sex? Surely that is just an extension of the good old fashioned blow up doll? We can't be too far away from that innovation.
Would you let a robot give you a handjob? Leave your answers in the comments section below.
I am going for a lie down!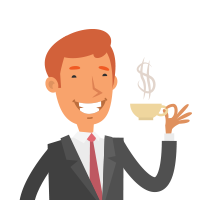 Latest posts by Martin Ward
(see all)