Revenge porn has become one of the most popular ways to get back at your ex these days. This is where guys post rude pictures or videos of their ex, as a way of publicly humiliating their previous partner.
To be fair, it is pretty disgusting, and thankfully it seems like the government is going to do something about it.
A Probable Change In The Law
Justice Secretary Chris Grayling said ministers will look to change the law to make it illegal for people to expose their partner to this kind of treatment.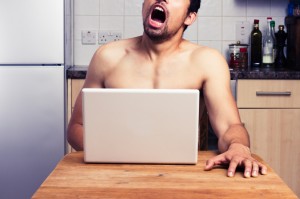 Grayling agreed that uploading of sexually explicit media to the internet without the consent of the other person was a growing problem.
Responding to a call from shadow Culture Secretary Maria Miller who was calling for it to be made illegal, Grayling stated.
"What I'd say to you today is the Government is very open to having a serious discussion about this with a view to taking appropriate action in this autumn if we can identify the best way of doing so."
LibDem MP Julian Huppert, who has also campaigned against revenge porn, said:
"Whilst the images are often taken with full consent, their dissemination is not.
"The dissemination of these images have ruined lives, destroyed careers and caused untold psychological damage."
Our Full Backing
We would back any legislation that helps prevent this kind of behaviour. The escort industry is all about consent. Clients go and see escorts who are wanting to work in this field for a mutually beneficial transaction. If let's say, an Aberdeen escort didn't want to see a client, then they wouldn't have to.
Revenge porn takes away any consent and leaves victims open to ridicule.
Sex and consent. The two should always be linked. If they aren't, action should be taken in the strongest possible form.