The advances in technology means that many of us are at risk of having our private information and media being used against it. Some might go through a bad break-up or get frustrated at another person, deciding to take revenge. This came in the form of revenge porn.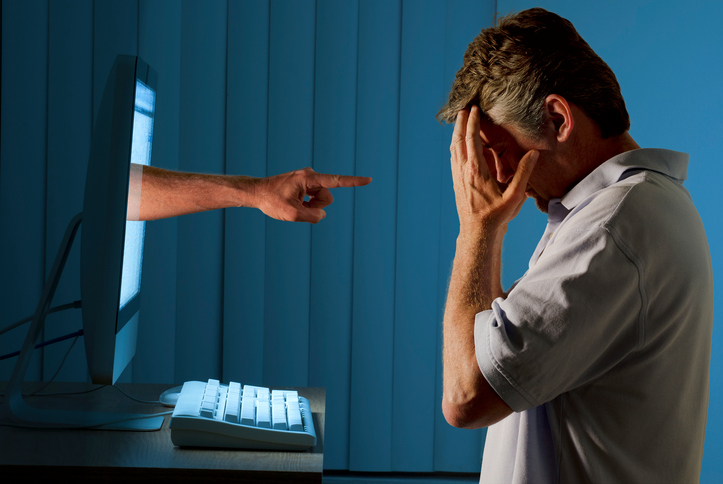 It became such a big problem that the powers that be decided it was time for them to take action. Back in July of last year, the Abusive Behaviour and Sexual Harm Act came into effect in Scotland. This made it an offence to disclose or even threaten to disclose intimate media of anyone without their consent. Pretty big stuff.
Since then, Police Scotland are reporting a huge number of complaints regarding this type of offence each and every week. Yet it seems that a large amount are being dropped. Why is that?
What is revenge porn?
The chances are that you will have heard about this in some way or another, and hopefully you'll never have experienced it for yourself. Revenge porn is the name given to the act of sharing intimate media without the consent of the person in the media itself. Typically, as the name suggests, it is done with the intention of harming them or "getting revenge" on them for something.
It is a horrid thing to happen, and yet it happens a shocking amount. There are websites where people can post the nudes they have in their possession for others to 'rate'. These ratings are often harsh and cruel. The websites are designed to make the person posting them feel better, rather than to flatter the person posting them.
It has become a huge problem, thanks in part to the way we share media. It is so easy to get hold of sensitive images and videos now, and sharing them is simple. This has made the subject one that needed to be addressed, especially in light of the iCloud leaks back in 2014.
Scotland takes action
Scotland decided that enough was enough, and the country decided to take action. They wanted to put an end to this type of behaviour, and felt that the best way to do this was to put a new act in place. The act would then make it an offence to share these images without the consent.
The Abusive Behaviour and Sexual Harm Act has helped to make it easier to prosecute anyone involved in revenge porn. In fact, anyone convicted can face up to five years in prison as a result of the act.
The country has taken a pretty strong stance on it, and the legislation was passed by the MSPs unanimously. Since it came into effect, Police Scotland has stated that they receive over 10 complaints about revenge porn each and every week, just a year later. The concern is that more than half of these complaints have been dropped.
Complaints reported
Across the entirety of Scotland, we are told that there have been a total of 551 complaints filed. In the short space of a year, this is a shockingly high number. However, what is more of a concern to many is the number of complaints which are detected.
Detected means that the accused in question has been identified, cautioned, and charged, with a report sent to the procurator fiscal. Of the 551 complaints filed, only 240 were detected. This is a rate of 44%, which isn't as high as many would have liked.
There are a number of different theories about why the detection rate is so low. A lack of evidence is one of the biggest factors, as well as the victim withdrawing the complaint in order to avoid embarrassment. Yet the number of detected complaints are still reasonably high.
Protecting yourself from revenge porn
We live in an age where you can find anything at the touch of a button. I can pick up my phone and be looking at the profile page of an ex, if I so desire. I can sext one of my fuck buddies. I can even send dirty pictures if I feel like it. And so can you, which is why we should take charge of our data.
I always make it a policy when sending nudes to ensure there is nothing incriminating in them. My tattoos are covered, my face is hidden. Even the background of the photo won't reveal who I am. This is all to ensure that my nudes are safe with the people I send them to.
Of course it'd be better if people just didn't share them without permission, but I'm still taking steps to protect myself. Have you ever had to deal with your nudes being leaked before? What are your thoughts on this law? Let us know in the comment box below. Latest posts by Lara Mills
(see all)