Watching porn is a lot of fun. You get to watch sexy people on the screen fucking each other in a number of different ways and scenarios. It is a great way for you to explore your fantasies, but sometimes we want to watch porn together with our partner.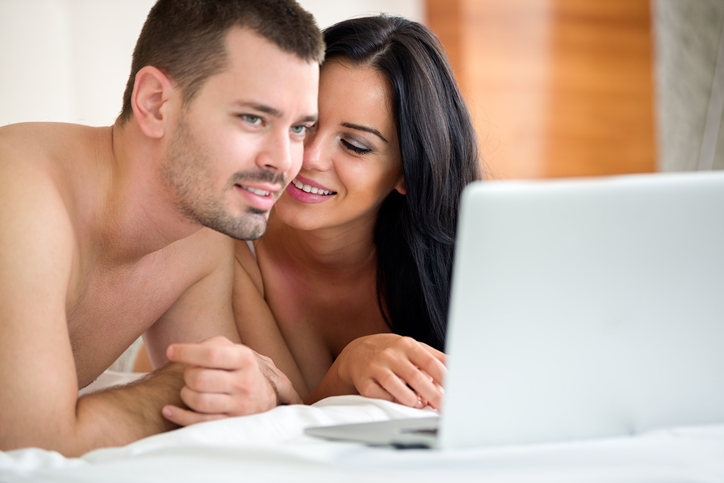 It is something that many couples will recommend. They say that watching porn together massively improves their sex lives, but what is it actually like to sit down with your partner and watch porn with them?
A whole new foreplay technique
When we watch foreplay alone, we don't really take our time about it. We'll watch a bit of the video, jerk off, and be done. But when you sit down to watch porn together, it is a whole new experience.
You won't rush to jerk off. Instead your eyes will be on your partner. You'll be looking for signs that they are being turned on by the things that you see on the screen. Are they breathing a little heavier? Do they keep looking over at you with that mischievous look in their eyes?
When you watch porn with your partner you'll find that it is a huge turn on. It is a fantastic foreplay technique, as you won't even have to touch your partner to be turned on. When you do finally give in and start touching each other, it'll take no time at all to get down to business. It is a huge turn on and we love it!
Sharing interests
If you find that you are a little nervous about sharing your kinky interests with your partner, then sharing porn with them is the perfect way to open up. You can show them the kind of things you like in the videos, starting out tame and seeing how they react.
It might be that they also find the things to be a turn on as well, or that they have more questions. If so, you can research together. You can take the time to look at the videos and see how others explore this kinky act.
It's fun to watch with your partner, because you can see their reactions. If something isn't for them then you can simply find another video to watch. Simple!
It feels a little taboo
We are constantly made to feel as though watching porn is bad. We are supposed to feel ashamed for watching it. It is something we do when we are alone with no-one else around, so that nobody ever knows what we are up to.
If we sit down with our partner and watch porn together, it feels taboo. It feels like something we aren't supposed to be doing, and this turns us on a lot more. The more we are told not to enjoy it, the more we do.
It feels incredibly naughty to do something like this with your partner. Porn is supposed to be something that we enjoy on our own, and by watching it with a partner we are rebelling. This makes it even more of a turn on, and so we love doing it.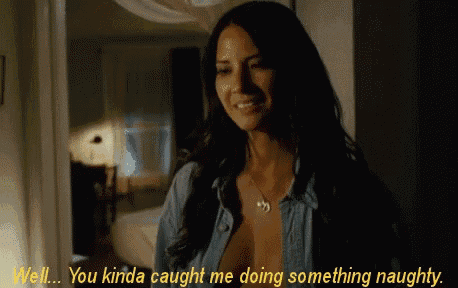 Do you watch porn together?
It can be a lot of fun to watch porn with your partner. Not only do you learn more about their turn ons, but you also get to enjoy a whole new type of foreplay with them. It is such a kinky thrill to watch porn together.
Would you watch porn with your partner? Let us know by leaving a comment in the box below. What is your favourite porn to share with them? Latest posts by Lara Mills
(see all)