When we have questions about anything we tend to turn to Google or another search engine to steer us in the right direction. Often we'll find ourselves on a website like Wikipedia, where you can learn about pretty much anything you set your mind to. However, some aren't happy with the lack of vagina questions answered on the internet, and have decided to create Pussypedia.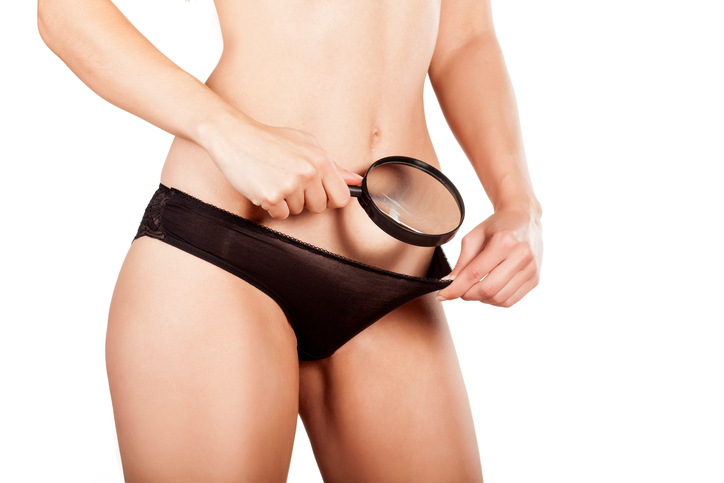 Pussypedia is said to work in a similar way to the well known free encyclopedia, though instead of anyone being able to edit it, the information has been "thoroughly fact checked" to ensure it is accurate. So why do we need this site, and what is it all about?
We are vaginally uneducated
It all started out of the belief that we just don't know enough about the vagina. A lot of people find themselves unable to answer vagina questions, such as "what is squirting" without turning to the internet first. When we do consult the internet, the results are often hit and miss.
We might feel as though we have found a goldmine of information, but checking other sources tells us that it might not be accurate. Finding correct and valid information about the vagina is a bit of a challenge, especially with Wikipedia. It is a free encyclopedia anybody can edit, and so the information there could be wrong.
Some sites are also very biased. The might claim to help you make "any woman" squirt if you pay for their guide. They might also simply be wrong because they haven't checked the information that they themselves are sharing.
Enter Pussypedia
It can be difficult to get answers to your vagina questions when there are so many different sources of information out there, and testing the validity of the information can be difficult. This is where the Pussypedia comes in.
This Pussypedia is currently a Kickstarter project you can pledge to, and aims to create the first "free, bilingual, online encyclopedia for the vagina", so that you can get the answers to your burning questions.
Unlike the other popular online encyclopedia, this one will contain "rigorously vetted resources" to ensure that everything you are told about the vagina is true. Best of all it is going to be inclusive, as they aim to include "trans-spectrum vaginas", ensuring that you can learn about all vaginas.
Why did it start?
Zoe Mendelson has teamed up with Jackie Jahn and Maria Conejo to make information about vaginas more accessible to people, and it all started about a year ago when Zoe had a bit of a revelation.
"I realized most of the information about vaginas on the internet is terrible quality information", she explained, going on to say that the good information was in medical journals that were difficult to understand, making the information inaccessible to the general public.
So together they are working to create Pussypedia, which will contain a variety of articles, curated resources, and even "a 3D interactive model of the whole-pussy system for exploration", and to help demonstrate different points of the articles available on there. Sounds pretty fantastic, right?
Changing sex education
Jackie Jahn, one of the creators behind the Pussypedia, explained that a lot of the sexual education we receive in schools focuses on not getting pregnant or catching an STI. This, she notes, is important, but she wants the website "to talk about these other topics that aren't discussed more openly".
It will give people a place to go if they have vagina questions they can't answer, and it might just change how we think about vaginas. Will you be visiting?
I'd be lying if I said that I wasn't curious about the website. I'd love to know what kind of articles we'll see at first and how they plan to make scientific studies easier to read. Is there anything you'd like to know from this new website? Let us know by leaving a comment in the box below. Latest posts by Lara Mills
(see all)