Premature ejaculation is one of the worst things that can happen to a guy. It is most certainly one of the most embarrassing things that can to a man, and if it happens, it is important that the aftermath is dealt with correctly.
The first thing that should happen is that the woman should not make the guy feel bad about it. It is difficult enough for him anyway. He certainly doesn't need his partner looking angry or irritated on top of his already crippling embarrassment. Remember, this could be a one off problem. If an big thing is made of it, then it may become more of an issue going forward.
There are different levels of premature ejaculation. It ranges from a guy having an inability to enter a woman without shooting their load, to wanting to last 15 minutes but coming after 10. It is the same problem and can be dealt with the same way.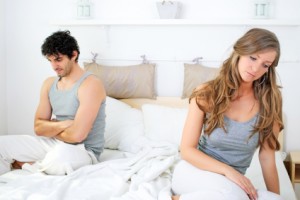 It is all about knowing the signs of of when you are going come and being able to hold back. For every guy there is a point of no return, so if you are waiting for then to stop yourself, then good luck. You are definitely going to need it.
The Start-Stop Technique
Learn how to recognise the feeling before you get to the point of no return. You do this by slowly increasing your level of arousal, stopping, calming things down, and then starting off again. Some people advise giving numbers to the levels, ranging from 1 to 10, with 10 being the point of no return. It works for some, but is distracting for others. Work out what is best for you.
Communication is important too, with the woman needing to know when to arouse him and when to stop.
Gradually the guy should start to feel more control. Depending on the man, this whole process can take a few weeks or a few months, but should work as long as it is done properly and things aren't rushed.
The Masters and Johnson Squeeze Technique
This technique says rather than merely stopping stimulation to the penis, the woman should gently squeeze the frenum of the penis (the strip of skin connecting the glans to the shaft on the underside of the penis) until the guy know longer needs to come.
Due to the success of the start-stop technique, the squeeze technique isn't used that often.
Other Ideas
There are other ways of preventing premature ejaculation, though it has to be said, their effectiveness is mixed at best.
You can use de-senstitised condoms or over the counter products to help you along. There is also the option to jerk off before you go near the woman, reducing the body's need to orgasm.
We are not going to dismiss these things out of hand, and there may well be people who vouch for them 100%. Still, no matter how well they work, you are only dealing with the effect, not the cause.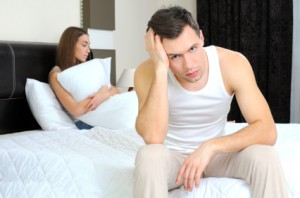 Asking An Escort
If you are embarrassed about doing this with your partner, you could always ask one of the Glasgow escorts for some help? They will be happy to give you some advice over an appointment, and will hopefully help to make things better at home.
Premature ejaculation can be tough, but it is something you can get through with hard work and discipline.
Good luck!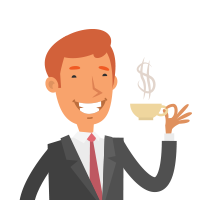 Latest posts by Martin Ward
(see all)