Lately there has been a rise in the number of couples eager to try pegging. This sex act is a complete role reversal, with the man usually bending over so that he can take a strap-on up his ass.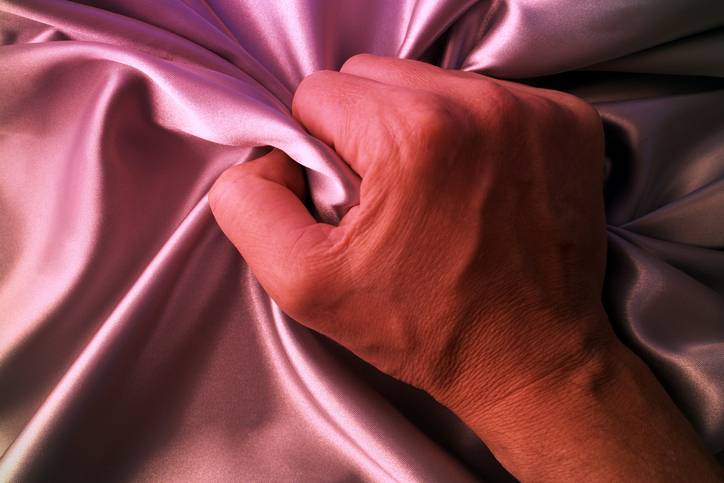 So many couples want to spice things up in the bedroom, and often this big change is exactly what they need. It is new, fun, and incredibly exciting. Here's why it might just become your new favourite sex act.
Who is in control?
Sex is all about control. Couples might find a rhythm that suits them, with one partner submitting to the other. They might even like to switch things up by passing control between them. But when it comes to pegging, it is a completely huge switch of control.
Yes, your partner being on top might feel good, but it is nothing compared to this. The most popular position for this involves you bending over and exposing your ass to your partner… making it an incredible change in control.
Absolute pleasure
However, it isn't all about the control switch. We often forget that anal play is pleasurable for men. Stimulating a man's prostate is a sure fire way to give them an intense orgasm that they will never forget.
A finger up the ass can stimulate it, but you'll find that it is much more exciting to take a cock. A strap-on gives you this chance, and you'll find that the feel of it in your ass is everything you never knew you needed. It feels even better if you manage a big strap-on, and this is why pegging is so popular.
It's a bit taboo
There are certain things we are told that we aren't supposed to do. How many times have you see a "wet paint" sign and been tempted to press your finger to it, just to check? The moment someone tells us not to do it, we want it even more.
It is the same principle when it comes to pegging. It is a taboo. Anal sex is something we are told we shouldn't enjoy, but when it is the man receiving the strap-on cock in the ass it totally changes things. And somehow this just makes us enjoy it even more! We feel naughty and it all adds to the kinky thrill.
It builds trust
Sharing your fetishes and fantasies with your partner can be difficult. You want to be open about sex, but many times we are worried that we'll be heavily judged for the things that we want to try.
If you do enjoy pegging with your partner, you'll find that your relationship with them is so much better. You'll be closer together, all because of the trust you have built. You will find it so much easier to talk about other kinky things!
Do you enjoy pegging?
Pegging is one of those sex acts many are curious about. Because stimulating the prostate is pleasurable, using a strap-on to do it is a new and thrilling way to do it. Plus, the switch in control is something many people love!
Of course, it isn't for everyone. Are you tempted to try pegging? Do you think it would be for you? We'd love to hear from you. Let us know by leaving a comment in the box below. You can even share your top tips to help others out! Latest posts by Lara Mills
(see all)