We have all seen the ALS ice bucket challenge and how it is doing wonders for charity fundraising worldwide. Well, some Japanese porn stars have thought up something even better!
All on TV
Japanese adult film stars are gearing up for Boob Aid 2014, a 24-hour "squeeze-a-thon" broadcast on Japanese TV where fans can feel the boobies of their favorite porn stars, all for the benefit of AIDS research.
"I'm really looking forward to lots of people fondling my boobs," Rina Serina said. "But I would be very happy if you would please be delicate."
However, Iku Sakuragi seems to be even more excited about getting felt up.
"It's for charity," said the 21-year-old adult star. "Squeeze them, donate money , let's be happy."
All the money will go to the Japanese AIDS prevention foundation.
A Fantastic Idea
Well you can't say much fairer than that. I love visiting the Oriental Aberdeen escorts, and I love Japanese porn. Having a feel of their breasts, all in the name of charity seems like my idea of heaven.
It is always good to help other people isn't it??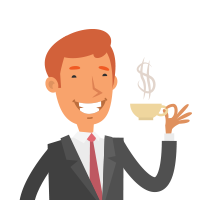 Latest posts by Martin Ward
(see all)