One of the funniest stories I have read recently involved the case of Samantha Ovens. Samantha, a successful model whose past clients include Debenhams, Colgate and British Airways, allowed her image to be used on 'stock images'. That is when disaster struck.
Stock images, for those who don't know, are photographs taken for general themes, to supply website, magazines, advertisers, or anybody else looking for images. Look up 'angry parent' or 'loving couple', and you will see models in a pose which fits with the theme.
For Miss Ovens, her image was used in the Guardian agony aunt page, with a tagline 'I fanatsise about group sex with old, obese men'. The actual picture shows the beautiful Samantha in her pajamas, looking very sorry for herself.
A Twitter Sensation
In fact the picture had been taken for a 'colds and illnesses shoot', a couple of years back. Whilst that shoot might not have garnered much publicity, the piece on wanting sex with old, obese men became a Twitter sensation. This all amused Samantha greatly when tipped off.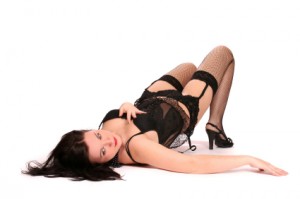 "I opened it up when I was with some friends. In fact I was with my partners Mum as well. I screeched with laughter and said 'Oh, you have to see this'. There's me looking very anxious, and I bloody well would be wouldn't I?"
Still, it doesn't seem like Samantha has had her career damaged by the situation. She has gained about 90 followers on Twitter, and states that it "doesn't worry her in the slightest." She goes on to say.
"How can you take it seriously? There are bigger things in life to be concerned about"
Since the story broke, Miss Ovens has appeared in the Telegraph highlighting how almost half of Britons consider themselves 'stressed'.
A positive Career Move?
It is actually a sign that Samantha is so attractive, that even if she is meant to be down, or ill, she is still the kind of person whose face they want to see representing their product, or gracing their pages. In a way, it should be taken as a compliment.
It could even help her in the long run. The exposure and publicity she has received has made her something of a celebrity, even if obese, old men may not be getting their leg over with her.
The good thing about Dundee escorts is that they don't look at how you look or your age, they just want a respectful client who they can spend some quality time with.
And mark my words, they match the looks of Samantha Ovens, just!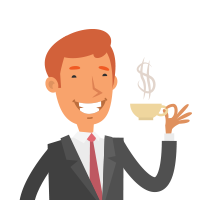 Latest posts by Martin Ward
(see all)