We're in the middle of a heatwave that doesn't seem to be shifting. Even when we do get those blissful hours of rain the air is still muggy. If you're anything like me, you are likely to be muttering "it's too fucking hot" to yourself every five minutes.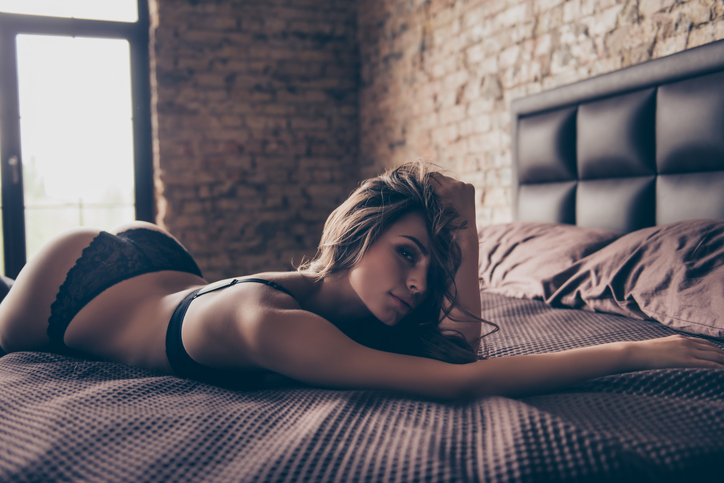 The worst thing about the heat is that heatwave sex is the worst. At least, it is for me. Getting down and dirty with your partner is great, but when it is as hot as it has been, sex just becomes a sweaty and uncomfortable mess. It's hard to feel sexy when you find your body sticking to your partner because of the sweat.
Want to beat the heat and have amazing heatwave sex? I have some amazing suggestions for you to try, and some might not be what you were expecting.
Shower sex
The easiest way to cool down is to get wet, so why not hop into the shower for a quick sex session? You can stay under the cold water and rub each other up and down, getting turned on and cool at the same time.
Given the warnings going around about water usage, you might find that it is easier to simply run a cool bath and sit in it together. This might work better for you, especially because you get to sit down and enjoy your partner's body better.
Explore temperature play
Want to try and cool your partner down before sex? There are a few different things that you can do. However, one of the easiest involves heading to the kitchen for something you are likely to have in the freezer, especially in this heat.
What's cooler than being cool? Ice cold. So why not take some ice cubes into the bedroom? You can experiment with temperature play, rolling the ice cube along their body and licking up after it. It'll make their body sensitive and make them feel good at the same time.
Sex outside
If you are fortunate enough to have a secluded back garden, you'll want to take advantage of it. Simply strip off and fuck outdoors for some unforgettable fun! Of course, with this type of heatwave sex you'll also want to stay in the shade.
The breeze will help you to cool down and it'll also feel incredibly kinky. If you really want to up the ante, why not try a private pool or take a dip in the sea? Just be careful about getting caught!
Experiment with lubes
There is one sex essential that might actually be able to help you cool down your body during sex. You'll find that there are so many lubes out there, and putting it onto your body is going to make you feel a little bit cooler. It is perfect for heatwave sex!
Experiment with different lubes. I suggest getting a cooling or tingle lube. They usually have a menthol scent to them, and they really help to cool down your body. The sensations feel amazing making them well worth trying out!
How do you enjoy heatwave sex?
The above suggestions are ones that I constantly use when I need to cool down sex. Given how hard it is to have heatwave sex, it is worth experimenting to find out which technique works best for you. You might find that bringing out the ice cubes is enough to cool down your hot bodies.
You might have a few amazing suggestions of your own. If so, we want to hear from you! Let us know what you think by leaving a comment in the box below. How do you keep cool during heatwave sex? Latest posts by Lara Mills
(see all)