We have heard of a lot of fetishes here on Escort Scotland, but have you heard of one where someone lets concrete get poured over them? No, me neither, but I do now after it was at the centre of a court case where a man who wanted the service was instead attacked with a machete by two thugs.
John Steven turned up at a flat in Renfrewshire, Scotland, last March thinking the substance would be poured over him by a female friend.
Cement Truck
It was claimed she had pretended she had "access to a cement truck" as well as "cement mix to pour over him".
But, instead, the 38-year-old was attacked by convicted thugs Craig Dalton and Matthew Harrison.
John was repeatedly struck with a machete, whilst hearing talk he was going to be 'chopped up'.
The ordeal only came to an end when the pair left and Steven was able to get out of the flat, and collapsed on the street.
Harrison pleaded guilty to assaulting John, giving him severe injury, permanent disfigurement and impairment.
Dalton admitted to the same charge with the added accusation his role was to endanger Stevens' life.
Unsurprisingly this was all about robbery, greed being the source of most bad things in society.
There is loads more on the internet about this case, and I feel no real need to delve too deeply into it. It is depressing, and not something I want to dwell on in the morning.
Now if that is the case, you may ask why I have brought this up? Am I laughing at a guy who has a concrete fetish? If you think that, then you couldn't be further from the truth.
A Safe World With No Judging
What this does say to me is what a fantastic service the escorts on our site perform.
Look at it this way, thought this fetish is bizarre, the escorts on our site don't judge. They just want to make sure their clients have a safe space to engage in their fantasies.
This is another reason that the review system is so important. This gives punters a look at how the escorts have performed. Therefore they know if they are worth meeting.
Despite a concrete fetish being a service which is tough to fulfill, if John Steven had spoken to one of the Dominatrix's on Escort Scotland, he would likely have had a good time, and not get robbed by crooks.
It is a fascinating world, and it takes all sorts to make it go round. I feel proud to be part of a company where, as long as everything is consensual and legal, we never, ever judge.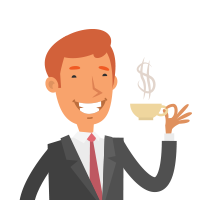 Latest posts by Martin Ward
(see all)