Sexual exploration is an important part of any healthy relationship, and trying new things can keep the spark alive in the bedroom. One sexual activity that is often overlooked but can be incredibly pleasurable is a footjob.
A footjob involves using your feet to stimulate your partner's genitals, and it can create new sensations and increase intimacy in your relationship. If you're interested in trying out a footjob, you might be feeling a bit intimidated. After all, it's not something that's often talked about, and you might not know where to begin. But don't worry – with a bit of preparation and some tips and tricks, anyone can learn how to give a fantastic footjob.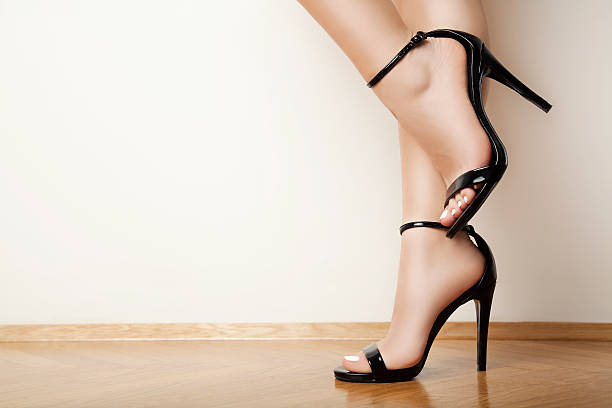 In this article, we'll guide you through everything you need to know to make the perfect footjob. We'll discuss preparation, technique, and even some fun positions to try out. By the end of this guide, you'll have all the information you need to give your partner an unforgettable footjob experience.
So, let's dive in and explore the world of footjobs!
Preparation
Before diving into the footjob itself, it's important to prepare both yourself and your partner. First and foremost, make sure your feet are clean and well-groomed. Trim your toenails and remove any calluses or rough skin. You may also want to apply some lotion or oil to your feet to make them soft and smooth. Next, communicate with your partner about what they like and what they don't like. Ask them about their preferred pressure, speed, and rhythm. This will help ensure that you're both on the same page and can enjoy the experience together.
Technique
Now that you're both prepared, it's time to start the footjob. Here are some tips and tricks for making it perfect:
1. Use your feet to stroke the penis up and down, using gentle pressure and a consistent rhythm. You can also use circular motions or experiment with different strokes to see what feels best for your partner.
2. Incorporate your toes into the action. Use them to tickle and tease the sensitive head of the penis, or wrap them around the shaft for a tighter grip.
3. Pay attention to your partner's reactions. Ask them if they want more pressure or if they'd like you to change the rhythm. Remember, communication is key.
4. Use lube to reduce friction and make the experience more pleasurable. You can use any type of lube that you prefer, but make sure it's safe for use on the genitals.
5. Don't be afraid to experiment with different positions. You can try lying on your back with your partner's feet resting on your chest, or kneeling in front of them while they sit on the edge of the bed.
6. Finally, have fun with it! Footjobs can be a playful and enjoyable way to explore new sensations with your partner. Don't take it too seriously and enjoy the experience together.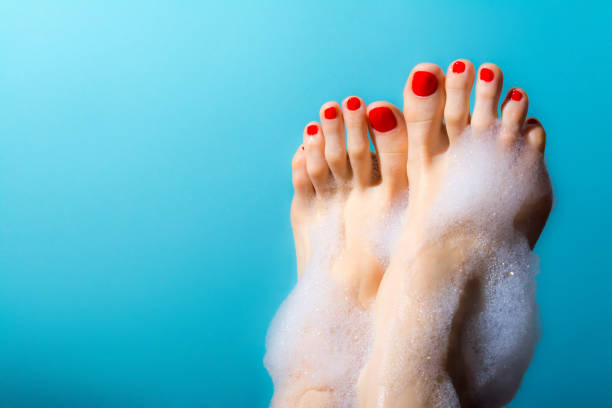 To conclude…
Don't be afraid to experiment and try out different techniques and positions. Everyone's preferences are different, and what works for one person might not work for another. The most important thing is to have fun and enjoy the experience together.
If you're feeling a bit nervous about trying out a footjob for the first time, just remember that it's completely normal to feel that way. Taking things slow, communicating with your partner, and focusing on the pleasure that you're both experiencing can help to alleviate any anxiety or nerves.
With the tips and techniques outlined in this guide, you'll be well on your way to giving a fantastic footjob that your partner won't forget any time soon.
So, get comfortable, grab some lube, and let your feet do the talking!
CLICK HERE to find your perfect footjob queen!