A female Pennsylvania teacher has been given a prison sentence that can range from anything between nine and 24 months after having sex with a number of her students.
Pretty young Lauren Harrington-Cooper, 32, admitted two counts of sexual contact with students, and two counts of corrupting minors.
Numerous Sexual Encounters
The married English teacher admitted to having full sex and performing oral sex on an 18-year-old student and having sex with a17-year-old. She also admitted to showing her boobs to another 17-year-old student and having sexual contact with one other teen.
In what must have played out like a scene from porn show 'My First Sex Teacher', she enticed the boys with the immortal line "All the candy you need is right here."
I don't know whether laugh or get slightly aroused.
Obviously, despite the rather amusing line, the authorities have not taken kindly to Cooper's actions.
"The defendant was in a position of authority with these students and she took advantage of that," said Assistant District Attorney Jenny Roberts. "They're just happy to move on with their lives."
Now before I go any further , I find that last line quite puzzling. Despite young lads being impressionable, and not ready for such relationships, I seriously doubt any of the young lads are sat at home crying because they have been 'so used'. They will feel that their luck is in. At the age of 17 I would have killed for a hot teacher to come on to me. It would have been like all my Christmas' have come early (and that wouldn't have been the only thing coming early)
Harrington-Cooper's attorney, Joe D'Andrea, claims the teacher suffers from "self-image issues of acceptance and love."
"She has been diagnosed with some significant psychological issues of inadequacy," D'Andrea said in court. "You would think that she's a pretty, young girl, that she would feel good about herself. But her self-esteem issues have really troubled her all of her life, and she found comfort and solace in some people giving her attention, as wrong as it was."
Underlying Issues
That in itself is the point in my opinion. Very few people would be willing to destroy their own career and end up in the nick if their weren't underlying issues.
Still, this story goes to show that the sexes really aren't equal. If this was a male teacher sleeping with his students, people would be looking to string him up. It says a lot that the press coverage of this has been a damn site more sympathetic.
In the end, the only time 'sex with a teacher' should be taking place is in a role-play situation with a sexy Aberdeen escort.
There are certain times that fantasy and reality shouldn't mix, and this is definitely one of them.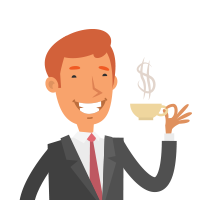 Latest posts by Martin Ward
(see all)