My hands are tied against the bed posts as I feel my pussy getting fucked by Connor. His hands trail from my neck all the way down to my sensitive breasts, before sliding them down to my waist and raise my hips up from the mattress. I feel his shaft thrust into me hard.
The usual bedroom antics
"You like that, don't you?"
Connor growls at me softly.
"Tell me that you like it, Mona."
I struggle to speak as he clutches onto my waist tighter, and drools onto me as it touches my clit.
"Tell me, Mona!"
"I like it…"
"Tell me more."
"I like it…I like it…Connor, I love it!"
"Good girl…you're such a good girl…"
He places his head in between my tits and begins to lick the tip of my nipples. His tongue traces around the tip over and over again. He knows that I love it when he does that. I can feel Connor's pelvis grind against my clit, as I tug on the rope that binds my wrists to the bed post.
"Connor…I-I'm about to cum soon."
"Oh, are you now?"
"Yes…please…don't stop."
I beg.
"When you cum, I want you to look at me."
Connor grabs a hold of my face with both hands and begins to fuck me faster. I try so hard to keep my eyes open, but the sensation was just too much for me to concentrate on looking at my handsome boyfriend's face.
"Tell me how I make you feel good. Tell me how my cock feels inside you."
"It..It feels so good. It's so big…"
"Good."
I love the sound of his voice. It's so deep and manly, and it's what going to make me cum.
"I'm cumming! I'm cumming!"
"Look at me!"
I moan and cry out in ecstasy as I feel my juices drench Connor's cock. My body stiffens as my back arches up. I stare at him deep in the eyes before we both collapse on top of each other in a sweaty mess.
"Did you enjoy that?"
Connor whispers to me as he tries to catch his breath.
"That was fantastic."
I reply back before I kiss his soft lips and lay my head back on the pillow.
"Did you like it?"
"Yeah I did, baby, it was so good."
We continue to lie on the bed while our sweat and cum drench the bed sheets.
"Mona?"
"Yeah?"
"Grayson is in town for the next week."
"Oh, really?"
Grayson is an old friend of ours and lives across the country. It was actually him who introduced me to Connor, we went to the same university and met at an old man's bar in the same town. He's a really nice guy, a very handsome one too. If I wasn't with Connor, I would have asked Grayson out. However, he is now hooked up with another gorgeous girl by the name of Chloe, yet I'm happy now that he's visiting us for the week.
"He's brought his girlfriend with him and he wants us to meet him."
"In town?"
"Yeah."
"Sure, why not?"
"Awesome. I'll send him a text later on."
"Why not now?"
"Because I'm still hard."
"I see…"
Connor slides his body down till his head fits perfectly between my legs.
Meeting an old friend
It's the next day and Connor has his arm around me while sitting in the garden area of a cosy coffee shop. He sips on his latte while I still wait for my black coffee to cool down. I lay my head on his chest with my smartphone at hand.
I can see Connor trying to look over my shoulder.
"Who are you texting?"
"I'm not texting, honey. I'm tweeting…has Grayson text you yet?"
"No, not yet, he said he will be here in about 5 minutes."
"Why are you getting texts from him? I haven't received a single message from him. He didn't even let me know he was coming here."
"Really? I thought he would have mentioned this to you too."
"Well, obviously not. Otherwise, I wouldn't be asking you."
I'm starting to let my attitude take over my moods, maybe that's why my parents called me Mona…they should have changed the spelling to 'Moana'…
When Connor turns his head towards the back entrance, I watch the door open, and a bulky man comes out. It's Grayson. He hasn't changed much since I last saw him, and it has been about a year since we've last hung out. His hair is as black as charcoal, his muscles are slightly bulging out from his teal flannel shirt, and his navy jeans cuff around his ankles perfectly. His chocolate brown eyes stare at me before he moves his vision over to my boyfriend. He smiles happily.
"Grayson! How's it going, dude?"
I shift away from my seat so I can let my boyfriend walk over towards him, to do whatever 'bromance' handshake they want to give each other.
"Aww! It's going awesome! I got so many things to tell you."
He notices me.
"Mona…!"
I can't hold in the petty grudge I have against Grayson, and smile back as I raise myself from my seat to give him a warm hug. I feel his head press against the skin on my neck, and I notice him taking in a whiff of my hair.
"I've missed you, darling."
"I've missed you too, Gray."
Sometimes I can't be bothered to say his full name, so I call him Gray. When he first met me, he hated being called that name. However throughout the years, he must have become accustomed to it. I think to get back at me, he calls me 'Moaner'.
"How was South Korea? Was it good?"
"Yeah, it was great seeing my family again."
We all sit back down at the table, and Grayson draws out a packet of Marlboro from his jean pocket. After I sit back down with Connor, I reach into my handbag and take out my pack of Camel as my boyfriend wraps his arm around my shoulder once more.
"Are you still smoking Camel?"
"Yeah, what's wrong with them."
"They're so dirty!"
"They're better than Marlboros."
"If that is so, why isn't Connor smoking them?"
My boyfriend smirks and gives Grayson a fist bump. It's like being back at university all over again.
"Where are you staying at the moment?"
Connor changes the conversation.
"I'm staying with Chloe until the end of the week, but we all want to plan a party together for a big catch up."
"Oh really? Well how about we have dinner and wine at my place?"
I quickly turn my head towards Connor.
"Yeah, that would be great! I can bring Chloe too, it will be a double date."
"Who's kind of double date? We all know that someone here fucks on the first date."
I butt into the conversation.
"I have to agree with Mona, you are terrible at keeping it in your pants."
The man tries to hold in his laughter by clenching his fist into a ball and pressing it against his mouth.
"You're bad as well Connor!"
"Nu-uh! I went on 3 dates with Mona before I got into bed with her."
I nod my head in agreement.
"I don't wanna be here man. I'm craving for a burger."
"There's a restaurant a couple of streets down from here."
"Is it good?"
Connor looks for an answer, I nod my head in agreement.
"Great! So I'll get the bill."
"Let me go to the toilet first."
I mention to the guys before I lift myself up from my seat to head to the ladies room.
'I have something to tell you.'
I clean myself before I leave the toilets and wipe my soft hands with some tissue paper. When I walk through the door, Grayson is standing near the main entrance. I walk over to him with a small smile.
"Connor is just paying up."
"Ah, ok."
I reply back.
"I really have missed you, and Connor."
"Yeah, same."
"But I missed you a lot more."
"Why didn't you text me that you were coming over here?"
"I don't know. I think if I text you first, then I would end up saying dirty things to you."
I try not to look shocked.
"What?"
"I want to see what you look like without any clothes on."
"Are you fucking serious?"
"What? I'm a horny guy, and I like hot girls."
"Do you think I'm hot?"
"Of course. Maybe if you're up for it, we can have a threesome."
"What about Chloe?"
"We've been in one before, and she enjoyed it. She's worse than me actually, the last time we've fucked, she was sitting on top of another girl's face as I fucked her."
"Hmm, you two make quite the exhibitionists."
"Well…"
Grayson trails off.
"Are you up for it?"
I look at him, trying to think of the right answer. I don't know really. A threesome is something I've never done before, but it has always been at some kind of interest for me. I stop thinking when Connor heads towards us.
"You're alright, baby?"
"Yeah, I'm good."
I kiss my boyfriend on the cheek as he holds me in his embrace once more.
"Good, let's go."
We all walk through the door, as I try to imagine what it would be like to get filled up by two men.
A dirty dinner date
A couple of days have passed by and it's the night of the dinner party. I am wearing a soft cotton tunic dress with a loose fitting. I let my chestnut brown hair down with its wavy texture dangling above my shoulders. I see Connor in his black top with jeans as tight as Grayson's. I wonder to myself if he's trying to imitate our Korean friend. I stare at him preparing dinner before he looks back and strolls towards me. I am leaning against the fridge in our kitchen and he places one hand on my hip and plays with the strands of my hair with the other.
"Mona?"
"Yeah?"
"What would turn you on right now?"
"What makes you bring up this question?"
"I don't know…I was thinking, if we all get a little drunk, we might get a little frisky with each other."
"I see…" I speak back seductively.
"Grayson showed me a picture of Chloe, I think you'd like her."
Connor knows that I'm bisexual.
"You'd think so? Does she have red hair?"
"She's as ginger as a carrot, very cute."
"Huh…"
I begin to contemplate to myself about the thought of eating pussy. I haven't had any girl-on-girl action for a while.
"You know what I want to do right now?"
"What's that?"
"I want to push everything off the table, throw you on top of it and ravage you while pouring red wine all over you."
"You're so bad."
"You're no better."
My boyfriend chuckles at me before slips his tongue inside my mouth. The doorbell rings and we both quickly look at the entrance.
"It's open!"
Connor shouts out before we hear two people making their way through our apartment.
We see Grayson and Chloe coming into the kitchen with what looks like two bags filled with red wine. It has become a custom that we always have some kind of Merlot or Shiraz. I gaze at Grayson in his tight denim shirt, and his immaculate black jeans. His shirt is slightly undone which reveals his amazing pecs, however, I can't help but notice how gorgeous his girlfriend is. Chloe's auburn hair looks like it's on fire, her freckles on her cheeks look so cute, and her lips look so plump I want to kiss her all night. She is wearing a beige top with a skin tight skirt that shapes her ass perfectly; no wonder Grayson is going out with her. She introduces herself to me.
"Hi! I'm Chloe."
I shake her tender hand before I pull her towards me for a kiss on her cheek.
"Hi Chloe, I'm Mona. I've heard so much about you."
"Oh really?"
"Yeah, this is my boyfriend, Connor."
He comes over to give her another kiss on the cheek, and I can tell that he is very interested in her. I can see something happening tonight between the four of us…
On our table are 4 empty wine bottles and we still have another 3 to get through. I left all of the windows open as we all began to have our cigarettes, Grayson has his usual Marlboros, I am smoking my usual Camel pack, Connor has Marlboro Lights and Chloe has a weird brand called 'Kiss', they are long and slim like her waist, and they look so elegant she could almost be passed off as a French woman. We are all chatting about a series of funny anecdotes from our years at university, and I see Chloe and Connor getting along very well.
"I remember one time I was in my second year, me and my friends all went out to this nightclub, and we saw one girl going down on a guy right in the middle of the dance floor."
"No fucking way!"
My boyfriend guffaws hysterically.
"Yeah, way! The bouncer literally has to pull her lips away from his dick and threw them out of the club."
"They must be quite the exhibitionists."
The word 'exhibitionists' makes me remember what I said to Grayson back at the cafe. When Connor mentions the word, the man turns his vision towards me, and I stare back at him. His glare is so startling yet enticing at the same time, I always feel that whenever Grayson looks at me, he stares right through my clothes. I continue to gaze at him as I rub my boyfriend's thigh. We all start to sway from side to side a little as we can feel the alcohol entering into our bloodstreams.
"So…what was your latest sexual encounter?"
Chloe questioned Connor as she places one hand underneath her chin, with a cigarette still trapped in between her fingers.
"I fucked Mona while her wrists were tied up, and then I ate her pussy and made her cum twice in a row."
I keep thinking 'Oh, here we go again!' Connor always gets so blunt when he's drunk, but I like it. I see the pair beginning to wink at each other secretly. Are we all going out with each other now?
"Sorry ladies, I gotta pee."
I lift myself up from my seat and make my way towards the bathroom, where I'm not sure if Grayson is still watching me. The last thing I hear before I close the door was: "So are we going to do it?"
I reapply another spray of CK One: Calvin Kleine on the back of my neck and brush strands of my hair away from my face. As I make sure my dress is fine, I open the bathroom door and there he is again. He is looking right at me with his right arm leaning against the door frame.
"Grayson…is there something you want?"
"You."
Before I could say anything else, he places his hand around the back of my head and pushes his lips onto mine. I push myself away from him.
"What the fuck, Grayson?!"
"Come here."
He grabs my hand and guides me into the living room, where I am quite shocked to see my boyfriend and Grayson's girlfriend fucking on our rug. Her legs are wrapped around Connor's legs, and his knees are digging into the carpet as I see him thrusting inside her hard.
If I am like any ordinary girl who is hooked up, I would be smashing a wine bottle over Chloe's head. However, I don't feel any rage against them, it looks hot, very hot. The sound of Chloe's moaning has got my pants slightly wet, and then I feel a finger from behind me stroking my slit.
"Do you like watching your boyfriend fuck my girlfriend?"
"Why the hell didn't you tell me that this is what you had in mind?"
"Because I like seeing you build up your libido. If I told you why I came down here earlier, then you would have your pussy dripping on all three of us."
"You're such a bastard, Grayson."
"But you fucking love it."
I feel a finger being pushed into my wet hole as he pulls away my underwear. He twists me around and kisses me once more. He enters his tongue inside my mouth as he lifts up my dress to reveal my sensitive tits.
"You're not wearing a bra?"
"I hate bras."
Grayson picks me up and flings me onto the sofa with the cushions flying off. I remember that I left all of the windows open. However, that is none of my concern at the moment, since I currently have a hot half-Korean, half-American man fingering me as he sucks on my nipples. I stare at Connor and he looks back at me, smiling cheekily as Chloe struggles to hold in her screams. Grayson unbuttons his shirt and flings his jeans across the room, I can see his bulging cock and I keep think that it has to be over 8 inches.
He raises my legs to the point where my knees are touching the sofa cushions near my head. Grayson doesn't waste time as he pushes his shaft inside me. I cry out with pleasure as he enters in and out, and repeats it as if it's an exercise routine. After Grayson fucks me hard and licks my nipples, he picks me up and puts me down on the rug near Connor and Chloe. God, it's making me hot just watching them.
We all become entangled with one another, as we explore all the different positions that no average person can achieve. I end up kissing Chloe with our breasts pressing against each others while Connor thrusts inside me from behind and Grayson pushes himself in and out of his girlfriend. The sweat and the sensation are becoming overwhelming, I think I am about to cum.
All of a sudden, I squirt all over my Connor's legs and cock as my scream is muffled by Chloe's lips. The men moan with pleasure as they empty their manhood inside the both of us. They both wrap their arms around us and massage our bodies as we all begin to cool down.
"Was it all good ladies?"
Grayson breaks the calm silence.
"Well we all came, didn't we?"
"But was it all good?"
He looks at me as Connor kisses my neck.
"Yes, Grayson. It was good."
"Great."
He turns Chloe's head over to push his lips against hers.
"Because…we're doing this again tomorrow night."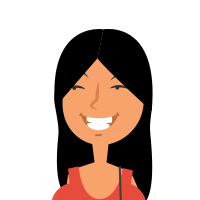 Latest posts by Zoe Jaspers
(see all)