Monday morning again and the smell of morning coffee is breezing through the office. Standing in the kitchen waiting for the kettle to boil, wearing a short, but not too short, tight pencil skirt with skin coloured tights and a light, chiffon free-flowing blouse, I felt a sudden rush of Goosebumps. It was like someone was watching me.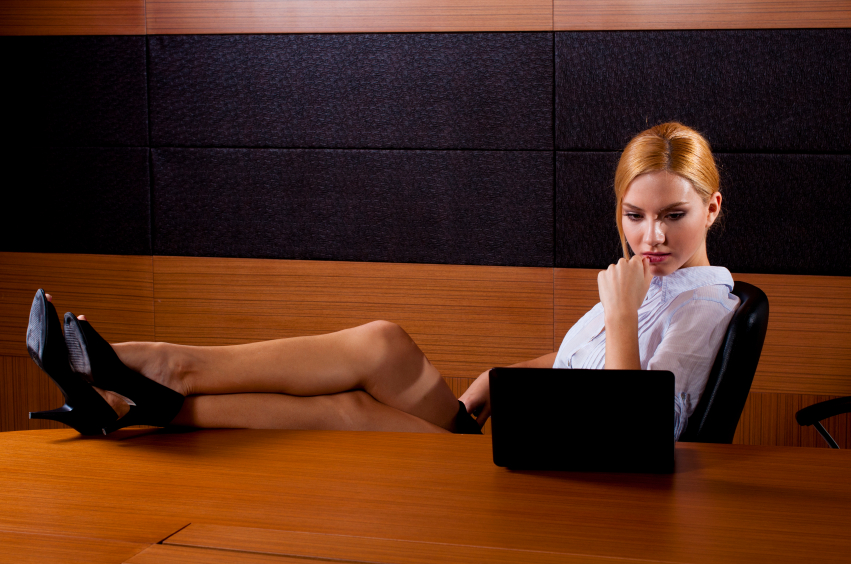 As I turn around I realise he had entered the room. Andres Bellucci. The sexiest male I have ever clapped eyes on. I greet him with a good morning and as he walks toward me, I feel a sudden rush of panic. He stops, peers down at me with his big beautiful greeny, hazel eyes, from his 6ft, muscly physique and says to me, in a soft quiet voice, 'Good morning Bella!'.
Usually, I can out banter most of the sleazy blokes in the office, but this Italian Stallion makes me tremble and weak to the knees like never before!
A Male Feeding Zone
Located in the capital city of Rome, it is a very successful and busy timeshare sales office, ripping off holiday makers for their thousands daily! It's a very competitive and greedy world is the timeshare industry and also very much a dominant male feeding zone, which can be quite challenging at times.
The sales deck is made up mostly of egoistic, cocky men. You have your typical, 'know it alls' thinking they're 'the dog's bollocks' showing off with expensive cars and tailored suits, trying to get into the pants of almost any woman with a pair of tits! Then there are the slightly more genuine types who don't mind lending a helping hand, but usually still have some kind of ulterior motive.
It's a dog eat dog world and unfortunately you can't trust anyone! So, as a woman working in this type of environment, you gotta be strong, bust some balls every once in a while and earn your respect! Oh, and be prepared for the daily cheesy and perverted banter that occurs.
Andres Bellucci is simply sensational. With his shaved head and sexy manly physique, he has an edible mouth and a voluptuous pair of lips that have the power to urge me to fuck myself silly every night with my favourite vibrator!
This Italian sex god has been my aching desire since he started as one of the sales managers for almost 2 months now and he knows it! I have been having the most sensual, wet dreams and cannot control my erotic fantasies towards him! I find myself masturbating every night, imagining various scenarios of us fucking each other senseless in the workplace.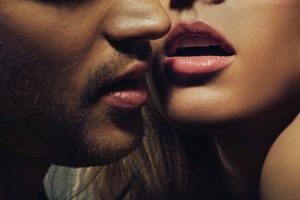 He is fully aware of my lust for him; the physical tension when he passes or looks at me is just intense. He makes me tremble with excitement when we speak because he focuses on my mouth and looks at me in a way that he knows turns me on!
Nobody has ever made me throb uncontrollably, just for them looking at me like he does!
It's Friday afternoon and everyone usually leaves a little earlier, around 3:30pm. Everyone but Andres. I decide to stay a bit later to finish off a few things and maybe get into a conversation with him that will lead to steamy, erotic sex!
He walks past me to go to the gents and says in his thick Italian accent, 'Putting in some extra work tonight? I have something that you can assist me with, go and wait in my office'.
I fluster and wonder what it is he needs me for, whilst also being pleased with myself that I had put on matching, sexy black lace underwear this morning. Hey, you never know! I take a few deep breaths and walk towards his office. As I enter, the lights are dim, the blinds are shut and there is a sound of soft music coming from the radio.
Unsure of exactly what he wants from me, I sit on the large leather sofa in the corner of his office and wait anxiously with my palms moistening and my mouth drying.
My Racing Heart
I hear the bathroom door close and my heart starts to race. As he enters the room, he notices my face is a little weary and say's 'don't look so worried, I just want to ask your opinion on something'. I respond with a nervous giggle and manage to say smoothly, 'hey, I'm fine'.
He pulls out a piece of paper and asks me to come closer. There on his desk is a list of names of people from the sales team.
As I stand next to him sat at his desk, his eyes follow up my body up to my eyes.
'Here is a list of people who are not performing so well, we need to make a decision, but first I would like your opinion,' he says.
His voice was soft, but I could sense he was a tad nervous. The tension was unreal! I could barely look at him! As I stood studying the list, I could feel him observing my body. I try to hold the paper still in my hands as I begin trembling again. He definitely noticed.
I look at him to respond to his question and out of nowhere, just as I open my mouth to talk, he stands up from his chair. With our bodies almost touching he places a finger over my lips.
'Shhhh,' he whispers.
Our eyes are fixed on one another and in the intimate moment his eyes look down toward my plump 32DD breasts. Removing his finger from my lips he starts to run it slowly down my chin passing my chest to the top of my cleavage.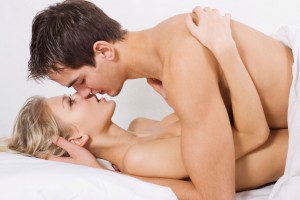 I could feel the fluids leaking from my throbbing pussy, making my underwear wet.
Stunned with desire and aching from deep within, he looks back at me and slowly leans in to put his lips on mine. We stand massaging each other's tongues whilst he starts to unbutton my blouse.
My blouse falls to the floor. He picks me up in his strong arms and places me sitting facing him on his desk. He pops off my bra, releasing my large breasts with hard nipples reaching out to touch him and starts to suck them. I throw my head back and release and uncontrollable, sensual moan.
He brushes away the papers to clear his desk and pushes me back to lie down. My legs dangling over the end of the desk, he then starts to run his hands up my smooth thighs lifting my skirt. Moaning even more, he then starts kissing up them, taking time on each side as he worked his way closer to my honey pot.
He definitely smelled the intoxicating aroma of sex emanating from between my legs!
Lying there moaning and throbbing uncontrollably, he starts making his way to my gushing pussy. He moves my black lace thong to one side and starts kissing erotically around shaven swollen lips. I start eliciting small, deep sighs. I was so wet and he hadn't even used his tongue yet! It drove me wild.
He moved his tongue up to my clit and slid a finger into my pulsing fuckhole. Moaning deeply, I then suddenly remembered where we were and put my hand over my own mouth to try and quieten myself down a little. He started to work another finger inside me, then pumped another inside until 3 fingers were fucking my soaking vagina, whilst continuing his assault on my pulsating clit.
I was shaking and I could barely breathe, I was reaching the point of orgasm. I pulled my shirt up and held it over my face as I erupted into his mouth!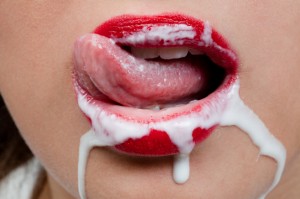 He looks up at my exposed tits and orders me to stand up.
The Main Event
He walks me over to the large leather sofa and tells me to kneel on it. Kneeling on the sofa with my back to him, he pushes me down with his hand so my ass is in the air. Peeling off my black lace thong, he starts to tickle my anus with his tongue. My nipples, rubbing on the leather sofa below me, added even more excitement making me moan some more. Moaning deeply, he stops and I hear the unzip of his trousers.
Not knowing what size cock to expect he slowly pushes in his huge, pulsating shaft making me groan. Pushing deeper and deeper and speeding up the motion my groans started to get more vocal. Pounding my wet pussy I felt a sudden rush of heat come over me and screeched quietly.
'I'm going to cum again'!
'Me too!' he replies.
I felt him quiver as he's pushing starts to slowly regulate, but still pushing himself further inside at each thrust. He leant over me and whispered in my ear. 'Fuck, you are amazing!'
He pulls out of me and I face him to see his strong, naked body with his still semi-pulsating dick in front of me. I kiss him slowly and start moving my mouth down his body to his large tackle. His head falls back and he starts to breath deeply. Starting to suck him and taste the mix of our cum on his dick, I feel him growing in my mouth and he starts to moan.
Sucking him slowly and working on my motion, he grabs my head and starts to fuck my mouth at his desired pace. I gag a little. He starts skull fucking me harder and faster until I can barely breath. I knew it would soon be over so I managed to hold on. I felt a great warm gush of his cum shoot into my mouth down my throat.
He looks at me and rolls his eyes in an exhausted but pleasured way and says, 'Good girl'.