He was a young business man in town for a meeting at the Edinburgh International Conference Centre. I'm an experienced escort who was born and raised in Edinburgh, the second most popular tourist destination after London, attracting over one million tourists annually.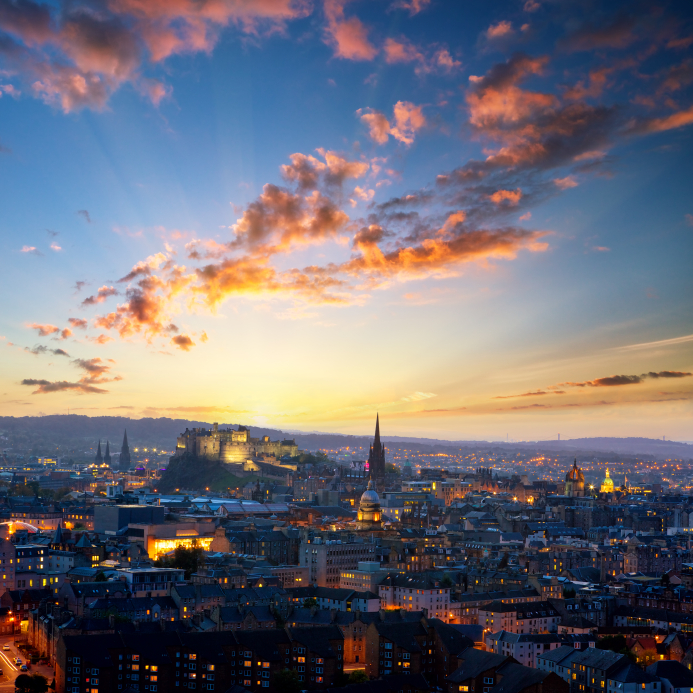 As one of the fine Edinburgh escorts I'm not just skilled in the art of seduction, I'm also a fun companion of sexy sorts. It really depends what the wants of the client. This particular client was a game changer because we didn't just shag, we saw the town! His name was Kenneth, but since I'm blonde, I could see he wanted Barbie so I just called him Ken.
I have to admit, I didn't think it would be much different than just another go around. Until he asked me to "Meet me somewhere iconic" That's when I could tell this guy didn't just want a shag and go, he was interested in making sexy memories. I liked that because it made the time more special for me too. After all, there's not much better than seeing a foreign city for the first time, linked arm in arm with a spicy foreign lover!
The sexy meet up in the park
"Meet me at the Ross Fountain in West Princess Street Gardens." I told him.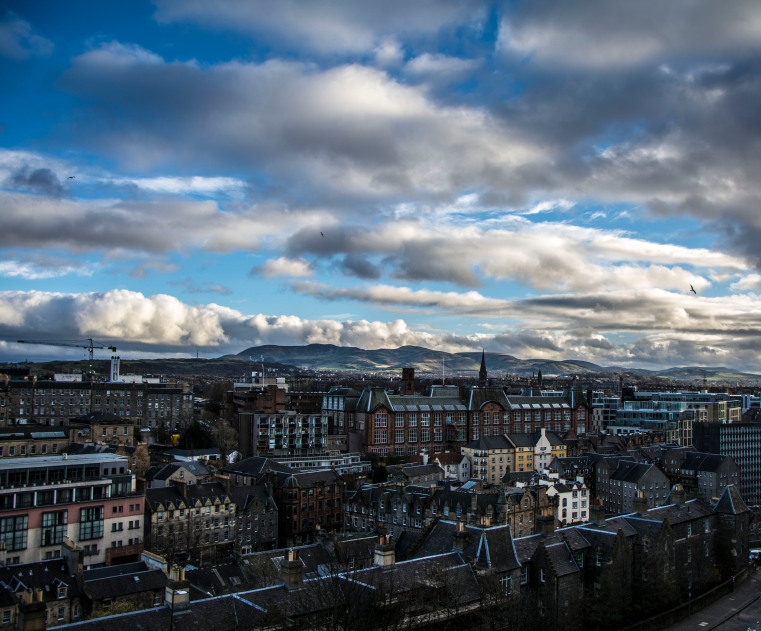 I just had my hair and nails done so I was feeling fresh. I was wearing this dress that makes my tits look like two tasty scoops of peach ice cream. Any man that caught their gaze melted in his tracks. When Ken saw me, wow, he was smiling from ear to ear like his horse just won a race. Like a perfect gentlemen, he leaned in to kiss me lightly on both cheeks and then he complimented me.
"You look amazing." He tucked a wild hair of mine behind my ear.
"You have excellent taste." I replied throwing a cute, devilish stare at him and then laughing.
"I know." He takes a deep breath, smiling warmly while shrugging his shoulders.
The fountain magically sprung to life and its water cascaded, playing as it jumped before splashing into the pool down below. This is my favorite part of Princess Street Gardens. I smiled, looking at the beads of spray that were jumping up and out, shining and reflecting the sun's shiny rays like prism cheerleaders. These gardens have always been one of my…
"What are you thinking?" He asked while furtively narrowing his gaze.
I laughed. "Pardon, I'm not laughing at you. It's just in of all my years of playing the field, I've never had a punter ask me, "What are you thinking?"
"I was your 'first' at something! Sweetheart, that turns me on! I sure hope you'll return the favor." He winked at me.
"I was thinking, if you must know, that the Princess Street Gardens have always been my favorite park in the city. And this fountain, the Ross fountain, it makes me smile."
I sat down on the side of the fountain and touched the water lightly, then I stared at him longingly before playfully flicking some water in his direction.
"This park is in a really great location. Really it is. Whatever you want to see in the city, it's either that way, that way or that way," I raised my arms in opposing directions like a signpost.
"The Edinburgh Castle is to the south and it's built high up on this epic castle rock and then Princes Street and New Town, they're north. Old town is that way and New town is that way. Did you know that they're both World Heritage Sites? Have you been to the Edinburgh castle yet? It's the biggest tourist attraction but most don't know when to go. The castle is best at sunset!"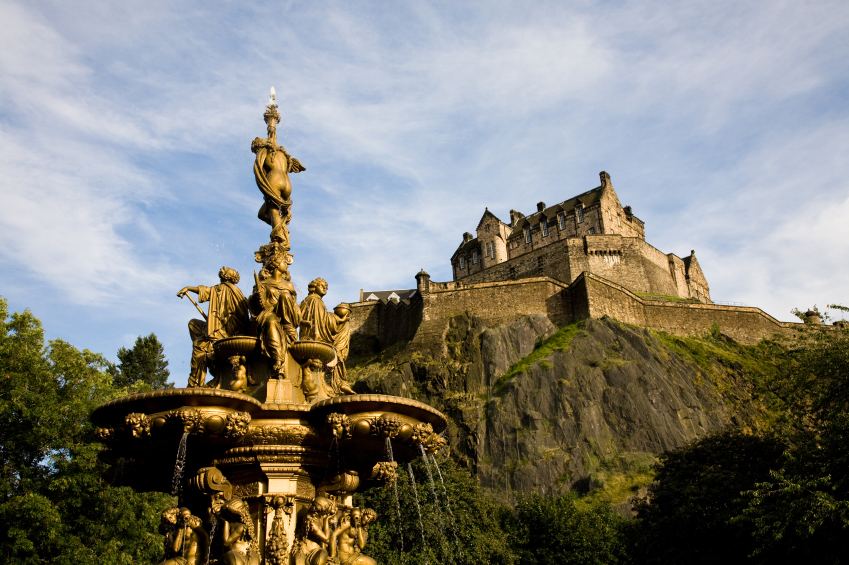 He shook the water off like a dog that just took a bath then he sat behind me on the fountain's lip. He took his fingers to the back of my neck lightly dragging them erotically to and fro and it gave me goosebumps.
A kinky proposal
"Tell me Lily, what makes you happy in this city? I'm here for the weekend and after listening to pharmaceutical companies all day, I just want to see what makes you smile in Edinburgh. So tell me, what are the top four things I should do with you while I'm here? With one request, don't let any of them be in the Financial District. I want to see real stuff like this fountain, these gardens, the castle at sunset, any place that makes you smile that beautiful sexy smile of yours." He told me.
He slowly slipped the spaghetti straps from my dress off of my shoulders. The dress was still hanging onto my boobs, so we were far from acting inappropriate. But I know that's exactly where we were heading and I admit, I was curious to see what would eventually get him off.
I turned around and looked at his blue watery eyes swirling like whirlpools of desire.
"Okay, the top four things to do in this city besides me?" I restated the question.
"Of course including you," he tapped my button nose with his finger, "But yes please, four places that make you happy to live here. For the record, I'm unlike any other punter you'll meet. I don't just want to shag you. I want to book you for the rest of this beautiful day and into this lovely night so you can be my sexy walking tour guide and then yeah, a shag later would be nice. Do you accept my offer? Is your schedule free?"
I expected when he said 'pharmaceuticals' that he made good money, but booking me for a full day and night to show him my fav Edinburgh sites? Okay, all right! Now we're in business. I pretended to look at an invisible day planner and then I closed it suddenly.
"I'll have my secretary make an opening in my schedule for your proposal."
"Yes do. Tell," he encouraged me to tell him my imaginary secretary's name by opening his palm.
"Greta," I made up a name. "She's from Switzerland."
"Tell Greta that I'd like the '4 local attractions that make Lily smile that sexy smile package' and be sure to let her know that I want you to be my first."
"At what?" I asked.
"Surprise me doll face." He replied.
I turned back around and he gently pulled the straps of my dress back onto my shoulders. Then he kissed in between my shoulder blades and it gave me wings.
Let the games begin
I stood up and twirled around, my dress rose in the swirl. I recalled that I was wearing a g-string so okay, all right. Everyone who saw my juicy butt cheeks just did. You're welcome.
"Abacadabra," I told him, "Welcome to Edinburgh, my name is Lily. I'll be your tour guide for the rest of this beautiful day and lovely night showing, you the top four places that make me smile that sexy smile in Edinburgh."
"Which are…" He stood up, towering above me and I felt petite next to him. His chest was wide and I felt like pouncing on him but I waited, knowing it was going to be a long day and night. I could feel his pheromones playing with mine and all of this tickle play got my peach scoops of ice cream hard.
"Oh, aren't you a curious one?" I gently tugged at his tie, pulling him closely to my mouth but far enough away to tease him with the touch of my breath. "Well my darling, follow this sexy white rabbit."
To be Continued.
Latest posts by Anonymous Escort
(see all)