Lately, all people seem to be able to talk about is the Digital Economy Bill, known as the DEBill on social media. This bill is a piece of legislation that is currently before Parliament, and while many are hailing it as a fantastic way to police the internet better, others are pointing out that this is a terrible idea for porn.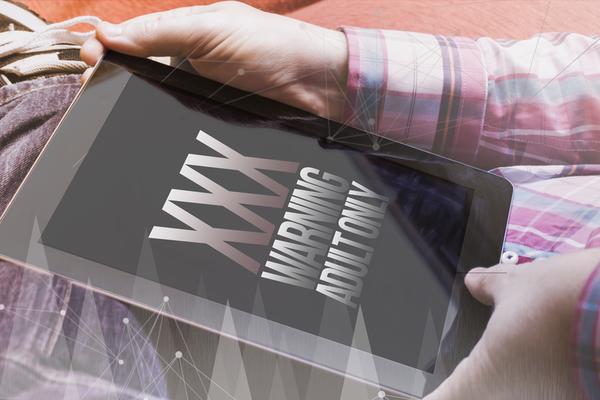 Porn is going to be hard hit by the Digital Economy Bill, but just what is the bill and how is it going to have an impact on porn? We take a look at the details.
What is the Digital Economy Bill?
The Bill aims to create policy on a number of different issues, with the main focus being on the electronic communications infrastructure and services. Many people choose to simplify it as being a fantastic idea for the internet, but what exactly will the bill hope to achieve?
The provisions of the bill include things like Internet service providers providing compensation to their customers if they fail to meet the service requirements, giving Ofcom the power to financially penalise communications providers if they fail to meet the licence commitments, and making porn sites follow their guide to age-verifying visitors and then fining those who don't do it.
Some people believe that it is a great idea, as it will prevent anyone under age from accessing the websites, but the methods suggested are going to be incredibly invasive. Worst of all, they won't just have an impact on UK porn sites.
The Digital Economy Bill and porn
A lot of people aren't sure how this age verification is going to have an impact on porn. They think it is just going to be a pop-up that appears on screen asking for your date of birth, as many websites featuring alcohol do. This isn't the case.
In order to verify your age, you will need to give some identifying details. These details might be your credit card details, the number on your driving licence, or even your passport number. Sure, it might also just be your phone number, but there is nothing included in the bill to say what should happen with this information. This means that there will be someone out there holding on to it… and this is where leaks can occur!
Another big problem for a lot of people is the fact that it will hit "commercial adult" websites. Adult covers a whole range of different things, from art to porn. Figuring out the difference is going to be a huge, and essential, part of it. A number of sex bloggers believe that the need to verify will hit them hard, as the bill states that adult content is everything from videos and audio to images.
One of the biggest problems, however, is just how much these verifications will cost. The Girl On The Net explains just how expensive they are:
"If I were subject to age verification checks on every user, and they cost 20p each, so far this year I'd have spent over £200,000 on age verification. Or more realistically, I would just have shut this site down."
The beauty of the internet is that people can visit porn sites from anywhere in the world. However, if you are reading this from somewhere other than the UK and believe that this won't impact your website, think again. It seems that UK visitors to non-UK sites would still need to verify their age… so you would still need the checks for those users.
The Kink Olympixxx protest
The Digital Economy Bill goes before the committee today, with many presenting evidence to show that, actually, this might not be the good idea that many first envisaged it as. While people are speaking out, many have decided that the best way to draw attention to the issue is to hold a protest. This is where the Backlash Kink Olympixxx come in. Think you recognise the style? They are the same people behind the face sitting protest.
The games are all themed on different sex acts that are "legal to perform but illegal to represent", thanks to the ban on UK porn. This means that you can enjoy a squirting waterfight, a one-legged race (using cuffs), the spanking relay, or a little bit of fisting volleyball.
The event will take place outside of Parliament on Monday the 17th October 2016. Head there between 12pm and 2pm to see what the fuss is all about. You can learn more about the Digital Economy Bill here, or you could simply join in the fun and try to draw others to the cause.
Is the bill a good idea? We aren't convinced. There are so many different issues with it that desperately need addressing… but what do you think? Do you have high hopes for the committee today? Let us know what you think by leaving a comment in the box below or by joining in the discussion #DEBill on Twitter. Latest posts by Lara Mills
(see all)