Oral sex is one of our favourite things in the bedroom. We either love giving it or we enjoy lying back and receiving it. It feels fantastic and is just what we need sometimes to help us feel totally at ease and relaxed. When it comes to cunnilingus though, some women seem a little distracted while it is happening.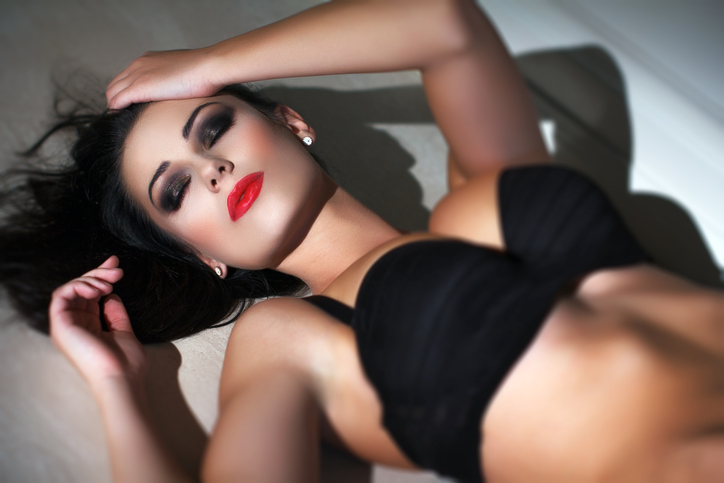 In truth sometimes we are thinking of others things… or about the act itself. Not all women enjoy cunnilingus as much as others, and although you love giving it, we might not relax into it as much as you'd like. So just what are we thinking about?
"I need to relax"
A lot of the times when someone decides to give their sexy lady oral, they do it on a whim. They'll start kissing their neck and think "you know what? I'd love to kiss their cunt". And so off they go, working their way down the body with light kisses and strokes.
This is great a lot of the time, but if you jump straight to oral without foreplay, we might not be able to get into it as easily. It takes women a little longer to warm up to sex. With someone as up-close and personal as cunnilingus, we need to relax a little first.
If we don't get the chance to relax before you go down on us, we can be left thinking "I need to try and relax" instead of actually enjoying the moment. This is why we seem a little distracted.
So how can you help? Don't treat oral as foreplay. If you are going to go down on us, make that the ultimate goal that foreplay leads up to. Don't head straight for the clit with your tongue and assume we are going to be moaning and groaning beneath you before you can say "was that good for you?"
"Slow down!"
For most people, there is one goal when it comes to eating a woman out. You want us to cum. You want us to scream your name and writhe beneath you as your tongue works on out clit. The fact that you want this so badly can tempt you to speed up.
This isn't good for us. As we've said earlier, women take longer to get warmed up. This means that we might be thinking "slow down" during oral because you are going too fast too soon. It can actually make us lose our orgasm if you do this, so try to slow it down.
Not sure how to? Instead of thinking "I want to make her cum" think "I want to tease her". When you change your way of thinking about oral in this way, you'll find that you go slower. You want to make her feel good, and because each lick and stroke is slow and careful to try and tease her, it'll feel better.
In fact, you might even find it gets her to orgasm a hell of a lot quicker!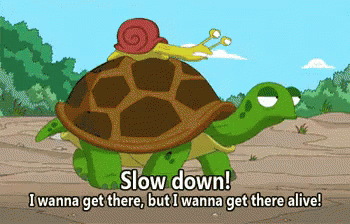 "Stick to one thing"
This is one of my biggest pet peeves when it comes to oral. There are so many websites and blogs online that tell you to use the alphabet technique when going down on a woman. It basically involves you using the tip of your tongue to spell out each letter of the alphabet on her clit.
In theory this keeps your movements varied and will make her cum in five seconds flat. In reality, it isn't consistent. We need consistent movements to get off, so while it might be fun for you it can be frustrating for us and leave us wanting to shout "stick to one thing!"
So by all means, try the alphabet technique. However, use it to figure out which movements she likes the most. If she seems to love the letter 'o' on her clit, keep doing it. If not, try another letter. Just make sure you settle on one if you really want to make her have an intense and powerful orgasm.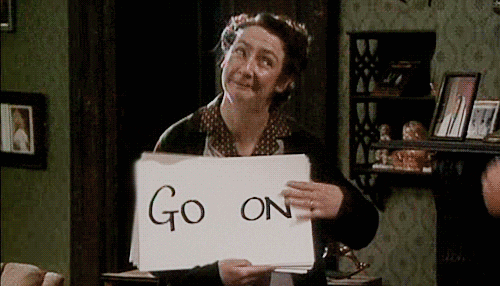 "Too much pressure"
Using the tip of your tongue isn't good during oral. It might be for those precise movements, but it will leave you feel tired in no time at all, and can actually apply far too much pressure to the clit.
The clit is incredibly sensitive. Some women can't even stand your tongue touching it directly, as it can be almost painful when this happens.
Your tongue tip will be far too much pressure. So instead, use the entirety of your tongue. Keep your tongue flat and move your head to her clit, rather than your tongue. You can then rub your tongue back and forth without applying too much pressure.
Plus, more of your tongue will touch more of her clit. It'll feel far better for her and you can keep going for longer!
"Don't stop!"
If you manage to get through all of these differently obstacles, you might find that we get a look on our faces that you love. It is the "oh my god, that feels amazing, don't stop" face.
Of course, this then puts the pressure on you. You want to get us to cum and we seem to be oh so close. So you might be tempted to speed up and go harder.
Don't. Change. Anything.
Instead of trying to go harder and faster, you should keep things exactly as they are. Seriously. What you are doing when they are making the "I'm going to cum" face will be more than enough to get her to orgasm. You don't have to change anything. Just keep going, don't stop, and you'll be rewarded.
The key to amazing cunnilingus
Of course, one of the keys to giving amazing cunnilingus is to communicate with your partner. While you are going down on her, ask what she likes. Most women will be more than happy to tell you, because they want it to feel amazing.
If they do tell you, make sure you listen. Try to follow their instructions. It isn't a criticism if she tells you how to get her off. If anything, it is a huge compliment. She feels comfortable enough with you to tell you exactly what she wants. She isn't hiding it. She wants you to make her cum, and that is a big deal.
Are you a fan of cunnilingus? Do you like going down on a woman, or do you prefer to be on the receiving end? We'd love to hear from you, so let us know what you think by leaving a comment in the box below and joining in the discussion. Latest posts by Lara Mills
(see all)