I have heard of running out on a fare, but this is ridiculous.
A couple in Orland Park, Ill., are accused of having sex in the back of a cab. Not only that, they were allegedly too skint up to pay the $83 fare, according to the Chicago Tribune.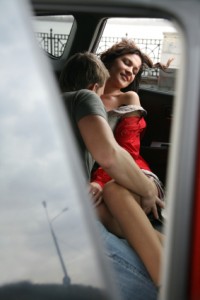 Performing Sexual Intercourse
The taxi driver told police he picked up Stefanie Herringer and Andrew Vukovich on Feb. 9 at around 3:00 a.m., and told them to get out of the cab after he saw them "performing intercourse" in the back of his vehicle.
The driver called police when the couple, neither of whom had a wallet, was unable to pay. However, when police arrived, Vukovich told them they were near his home, and he would be able to get money there. He later returned with his mother's credit card and paid the fare, after which the driver left, seemingly satisfied.
You won't be surprised to hear that alcohol was seemingly involved in this story. Police noted that the pair smelled like alcohol, and their clothes were strewn across the taxi.
Herringer apparently needed medical treatment due to "incoherent statements, inability to walk without assistance, constant change in emotion, and pale appearance"
You have to laugh. A lot of us get horny at the wrong time, but not all of us get so drunk that we think it is a great idea to have sex in the back of a taxi, not pay the bill and end up worldwide 'celebrities.'
We certainly hope the sex was worth it as it is something they are going to remember for a long time to come.
Exciting Sexual Encounters
It got me wondering what the most exciting sexual experience I have ever had was? I have done it in work a few times, which could very easily have got me fired. There was a very exciting experience with a particular Glasgow escort which took place in the confines of her apartment, which was exceptional to say the least.
So what is your favourite encounter? Where is the strangest place you have ever done it?
Let us know in the comments section below!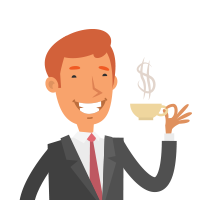 Latest posts by Martin Ward
(see all)