I don't know what it is these days, but there seems to be a real interest in public sex. No, not the public sex where you have the thrill of getting caught, but actually don't. I am talking about sex where people do it in full public view, not caring about who sees you.
Well, after the Russian couple going at it on a fountain, and people just dropping to the floor to engage in intercourse in Magaluf, we have a story coming from the United States, where a Florida couple have been arrested after having sex on a beach in front of a number of shocked families.
Elissa Alvarez, 20, and Jose Caballero, 39 cavorted for more than 25 minutes before happily wandering off for a swim.
It appears that Alvarez just jumped on top of Mr Caballero and started having sex. No blanket hiding their modesty, no subtlety, it just seems to have been like something from a porno film!
Round Two
Not content with pissing people off once, they returned to the beach to go for round two.
It was at this point that a rather annoyed Grandma filmed the scene, before ringing up the police and getting them arrested. The pair were charged with lewd behaviour.
The woman who recorded Alvarez straddling Caballero on a blanket said: "This went on for about 25 minutes.
"I've lived here since 1978 and I go to the beaches, and I've never seen anything like this."
A Time and a Place
OK, I am all for people expressing their love for each other, and sometimes you need to add a bit of excitement into your life. I am a man of the world, I get it!
But for gods sake, by all reports there was a four year old girl watching what was going on. That is not what kids should be looking at.
Yes, it is OK to go for a thrill, but you have to have some respect for those around you. Let's get something straight; no-one thinks what you are doing is cool. At the risk of sounding a bit offensive, everyone just thinks you are a knobhead.
It is as simple as that really!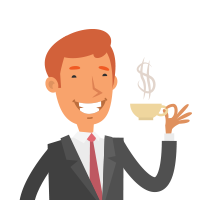 Latest posts by Martin Ward
(see all)