It sounds like a work of fiction, but in Sydney Australia there is an undercover agent they pay to go out and have sex. Why? He is helping to find the illegal brothels in the city.
Brothel Investigator
The agency Lyonswood Investigations took up the challenge to find the right man, and it didn't take long until he was working. The managing director said that the man "had his private investigator's license, his oral and written English was excellent, he was willing to appear in court… and he was single." These were the makings of their brothel investigator, whose name has not been revealed.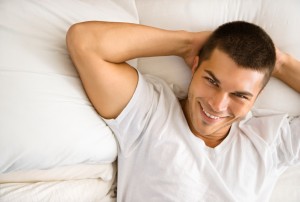 Hard at work
You may think the man in question is a young, twenty-something guy with the stamina of a bull, but he is actually sixty years old… not what you would expect when you hear "undercover spy"!
The mystery man has more than 60 jobs under his belt, and many of them are unlicensed brothels under the façade of being a massage clinic. The majority are "clean and comfortable" places to be, he reports, and that it is a job he finds he enjoys.
Safety first
While many may believe it is a dangerous job, the investigator says that it is actually safer than his job as a taxi driver, and is far better paid. "I'm hired as your regular, everyday customer who walks in, requests a service, pays the money, and then leaves with a smile. I've never had a knife drawn on me or anything."
I'm on the fence about this. While it is good that they are reinforcing Australia's quite liberal legislation on sex work, this revelation could damage the trust between client and sex worker. Trust is the most important thing in this industry, as anyone here at Escort Scotland will tell you. My relationships with the beautiful Highland escorts make me feel as though I am in the best hands. At the moment though, their job is a tough one. Will this make it worse?