Today is handcuff day! We never need an excuse to kink up sex, but when one is right there for the taking, who are we to argue? Handcuffs are a fantastic tool to use during sex, and you'll find that there are plenty of different things you can do with them.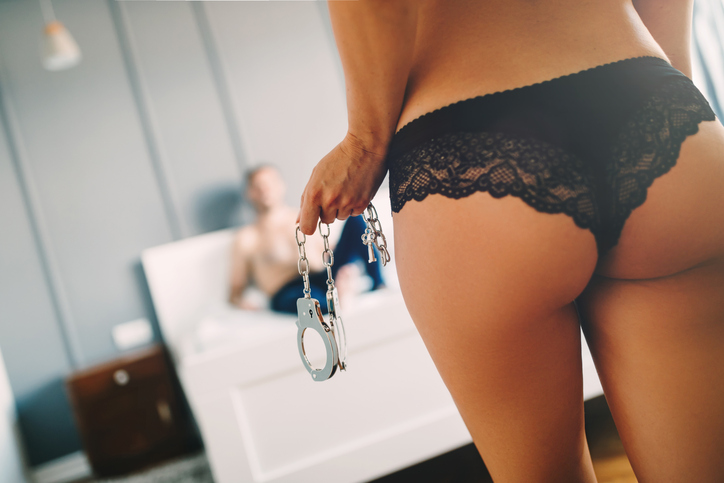 Struggling to think of ideas to help you celebrate handcuff day? We have a few suggestions you might want to try, from sexy roleplays, positions to try, and even a little sensory deprivation. You'll find something for everyone!
Simple restraint
If you haven't had a lot of experience with handcuffs before, your best bet is to stick with simple restraint. You have a few different options when it comes to using handcuffs on your partner, whether you are cuffing their wrists together or you are attaching them to something, like a bed.
To begin with, it might be a good idea to simply handcuff their wrists together. It will feel kinky without being too restricting, so they can get used to it. They might have more limited movement, but they'll still be able to move their arms and reach out to touch you.
If you want to take things further, handcuff them to the bed. This will stop their arms from moving as much, and you can then have your fun. You can enjoy something slow and teasing or fast and fun, depending on what you have both agreed on beforehand.
Sensory deprivation
Found that you loved handcuffing your partner to the bed? You could take things a step further. Sensory deprivation is a kinky act and incredibly thrilling when done right. It involves depriving your partner of their senses, and handcuffs can help you restrict their touch.
They won't be able to touch you. This can be thrilling, especially if you tease them to the point of making them want to touch you. You can then add other elements to it, such as blindfolds. Blindfolding your partner means that they won't be able to see what you are doing.
This can actually intensify each touch. They won't be able to touch you back, but because they can't see what you are doing, it will be even more thrilling for them. It can lead to amazing and kinky sex, so why not give it a try?
Sexy roleplay
Roleplay is one of the best things you can do in the bedroom if you are eager to step out of your comfort zone and try something new. You get to take on a totally different persona to make things exciting, and while it can be a little intimidating at first, it is also really hot.
If you or your partner has a fantasy about a hot cop, this is the perfect time to pull out the handcuffs. Handcuff day gives you a great excuse, so why not try it? You can buy handcuffs for a small fee from your local sex shop, and you could also pick up a kinky costume while you are there.
For the roleplay, all you have to do is have one of you pretend to arrest the other. The arrested can then make an offer to get out of trouble, but to make things hotter, they keep the handcuffs on. It will be a lot of fun for you both and give you the chance to try something new.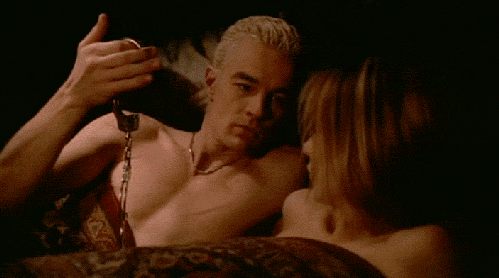 The best sex positions
There are plenty of great ways you can fuck, especially when handcuffs are involved. A simple position to try is missionary. Chain your partner to the bed and fuck as you would normally. The catch is that the handcuffs stop them from touching you, making it a hot experience for you both.
However, if you really want to have some mind-blowing sex, you'll try the cuffed dog. This requires your partner getting into doggy style with their hands cuffed behind them. You can then grab the handcuffs and thrust harder inside of them. It will feel amazing for you both and be a kinky twist on a favourite position.
You could even add an extra challenge by handcuffing yourselves together. You'll need to think carefully about the positions you can do, and it will require communication to figure out what works best. Experiment and see what you can come up with!
How will you celebrate handcuff day?
Handcuff day might not be a day you typically celebrate, but now that you have some ideas about celebrating it properly, it could be a favourite of yours in no time. Handcuffs really are a great tool to keep in the bedroom because they have so many uses.
Want to tease them? Handcuffs. Hoping to try a long-held fantasy of yours? Handcuffs. There are so many ways to play, and if there is something you think we missed, you can leave a comment in the box below. Tell us about your favourite uses for handcuffs. Latest posts by Lara Mills
(see all)