It seems that there is a test for everything now. You can test all kinds of different things, from your knowledge of your favourite TV show to what type of personality you have according to the MBTI personality types. And now it seems that you might actually be able to test your sexual compatibility too.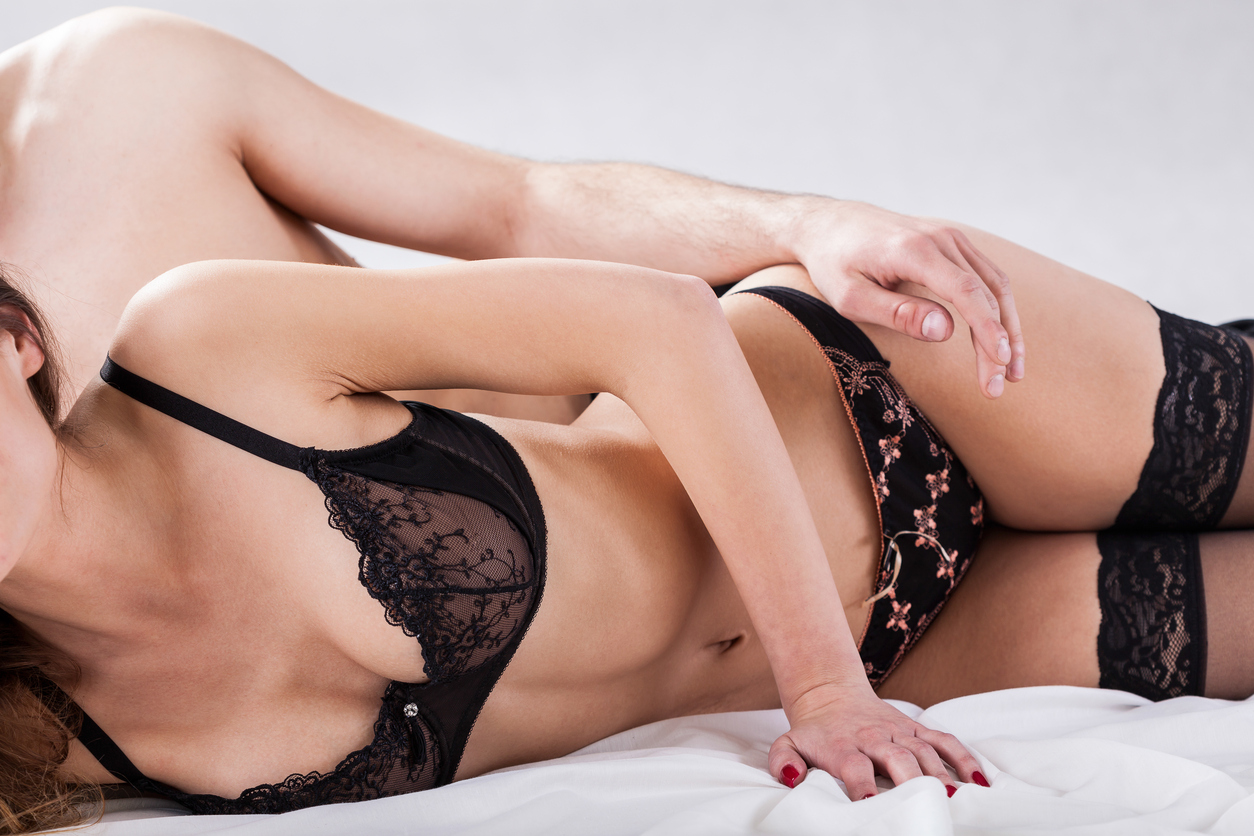 Yes, you and your partner, or potentially partners, could sit down and see whether you'd work together in the bedroom without even having to hold a conversation with them. How far technology has come!
But do these sexual compatibility tests actually work, and if they do, should you test whether you are sexually compatible with your partner? Surely there's an easier and more fun way to test? We tell you how you can test it.
Discovering your fetishes!
For a lot of people, they find it easier to test their compatibility in the bedroom by making notes of all of their fetishes and kinky interests. Of course, this isn't exactly a reliable way to do it. There might be fantasies you forget to write down and so when you talk to your partner, you miss them out completely. Oops?
So it is often easier to take a quiz of some kind. The BDSM test wants to "test the kink out of you" It's a pretty in-depth quiz, giving you a number of statements on each page and asking if you absolutely agree, absolutely disagree, or fall somewhere in the middle.
When you get to the end of the quiz it will tell you what kind of deviant you are, and give a little explanation for each one. They have everything from "vanilla" to "slave" and even "rigger", so you can instantly see what what are into the most. It gives you the chance to experiment more!
Comparing the results
So you know what kind of fetishes you have, and what things you enjoy in the bedroom. This is useful to an extent, but how do it help you figure out if you are sexually compatible with your partner?
Thankfully, there are tons of different quizzes, surveys, and tests online to tell you if your results match up. You could simply take a screenshot of your results and share them with your partner to compare… or you could try another quiz. There are tons of quizzes online. In fact, using a search engine to look for "sexual compatibility quiz" brings up around 173,000 results… so you have plenty of options to choose from!
These quizzes, such as the sexionnarie, will take your results and compare them, showing you the areas you are most compatible. Some even tell you where you are definitely not compatible, so you know which areas to avoid. It's fun, but takes a lot of effort. Surely there is an easier way?
DNA tests for sexual compatibility
Well, there are methods which require very little effort from you. However, they still take some time. You can actually order a relationship DNA test kit. Yes, really.
These kits could set you back around $200 usually (around £160), and the results take some time. However, all you have to do is provide a sample of your DNA, send it off in the post, and that's it! No more effort on your part.
When the results come back you'll get to learn more about your DNA, discovering if you are both risk takers and adventurers or if you are more likely to enjoy a peaceful and relaxing night in. Of course, these tests are a lot of money… and are they really worth it? There has to be a better way!
Time to go back to basics?
I think there is. Call me old fashioned, but I much prefer talking to my partner about sex and experimenting with them in the bedroom. You should be able to have an open and honest conversation with your partner about sex.
If you can't, taking a DNA test isn't going to help much. All it will do is give you something fun to try, look at, and then go back to your old ways. By talking about sex you'll actually get to discover more about your partner and how compatible you are in the bedroom.
Plus, there is nothing more fun in bed than experimenting with your partner. If they have shared a fetish with you, you can try it together. Not only will it test your sexual compatibility, but you'll also learn more about each other on the way. Latest posts by Lara Mills
(see all)