Lately it seems as though we've been bombarded by politics and politicians, with every news article, Facebook post and rumour relating to what has been said during the TV debate and the promises made in the run up to the general election.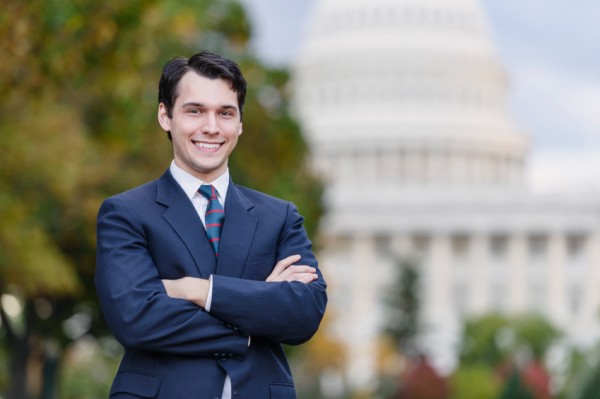 When I think of politics, I tend to think of promises being made to win public favour that are almost immediately broken, and the leaflets that get shoved through your letterbox to go into the bin. For some people, it seems they think of something else… and that is the politicians themselves.
It seems that a lot of people find the current politicians in the running at the moment to be incredibly charming, mysterious, and even sexy. Yes, sexy politicians are a thing… and I take a look at some of the most disturbing things on the internet about them.
Making Scottish politics sexy?
If you take a look at politicians, their age, and their genders, you find that they are usually men between the ages of 40 and 60. In fact, the first woman who comes to my mind when thinking of politicians is Nicola Sturgeon, the currently Leader of the Scottish National Party.
Making politics sexy might be the best way of appealing to the younger generations and get them to actually vote, and it seems the best way of doing that is by getting more women into politics.
The website Ranker has a constantly changing list of "The Hottest Politicians You'd Definitely Vote For", with younger women dominating the list. Many have placed their votes, with the highest ranking politician receiving over 700 votes from members of the public to secure her position.
It was only a few months ago that we mentioned the Labour councillor in England who decided the best way to show her true colours and get votes was to share a sexy snap of herself in her underwear. Under the image of her in a sexy red and black basque you can read the words "I'm Labour through & through!".
Do we need to increase how sexy politics is to make potential voters more interested in it?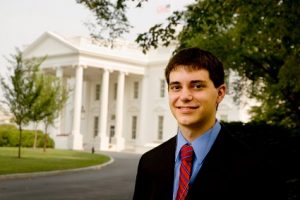 Are men in power hot?
Tony Blair, ex-Labour Party leader and Prime Minister of Great Britain, famously said that "people have often said to me that power is a kind of aphrodisiac, and so women – politics still being male-dominated – would come on to politicians in a way they would never dream of with anyone else."
Politics isn't as male-dominated as it used to be. The Leaders' Debate on ITV last week had three female party leaders (Natalie Bennet for Green, Leanne Wood for Plaid Cymru, and Nicola Sturgeon for the SNP) joining the other four male leaders for the debate.
Watching the debate, I can't say that I found the power of the men behind the stands all that sexy. In fact, if anything they were a turn off.
But it seems that there are sexy male politicians all over the world. Many women feel that Barack Obama is one of the sexiest presidents America has had before, and the Mayor of Pelotas in Brazil, Eduardo Leite, caused quite a stir when a topless photo of him went viral on social media. So it seems there are some sexy men involved in politics.
Closer to home
Rather worrying, it seems some people find some of the politicians closer to home to be the very definition of sexy. Currently Labour party leader Ed Miliband has gained quite a following for his apparently sexy and charming face and body. Yes, really.
He's become so popular that a Facebook group has been made for him, called "Ed Miliband is fit". At the time of writing this article, it has 412 likes. That is 412 more than I expected it to.
One of their latest posts declares (all in capital letters, but we'll spare you the strain) that "Here at Ed Mili is fit we pity late-comers who have only acknowledged the depth of Mili's raw primal charms in light of the recent debates!"
I don't know what "raw primal charms" mean to them, but they certainly aren't the words I think of when looking at him! From reading the page, I still can't figure out if it is a joke or not. I hope it is, but with the description encouraging you to "like this page to cement Ed Miliband's (entirely deserved) status as a SEX SYMBOL" I'm not so sure.
Do we need to make politics sexy?
For me, politics is a really unsexy subject. Sure, there might be the occasional hunky man or sexy woman to tempt you into learning more about a party of a point of view, but the idea of using sex appeal to get people voting just seems off.
Surely we should be voting on the things that matter, like policies and what the politicians can actually achieve?
I can't say that I find any of the politicians in the running at the moment sexy. Maybe you do. Maybe you want to join the "Ed Miliband is fit" group or start your own declaring your love of one of the other big seven.
Should we make politics sexier to gain more interest? What would you do to make people more interested in politics and the running of the country? You can let us know in the comment box below or by visiting the Escort Scotland forum. Latest posts by Lara Mills
(see all)