If you go down to the woods today, you're sure of a big surprise. At least, that was the case for police in Cincinnati, Ohio. They spotted a suspicious looking bin bag in the woods with what seemed to be a body inside of it.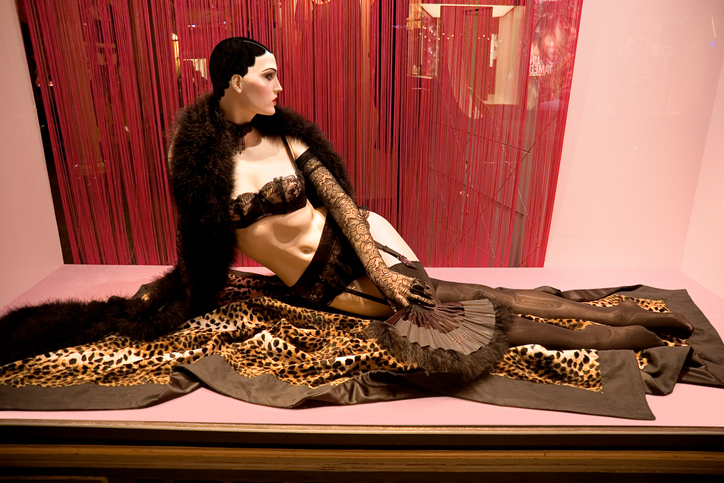 Of course, things weren't quite as they appeared. Further investigation showed that it was not a body inside of the bin bag, but actually a sex doll someone had decided to discard. Eager for the full tale? Keep reading.
The body in the bag
You find all kinds of unusual things in the woods. For the police in Ohio, they thought they had something particularly horrifying on their hands. Last Thursday they were in Richardson Forest Preserve, which is near to Cincinnati in Ohio, when they spotted something in the woods.
To them, it looked like a body in a black bin bag. Obviously this was a cause for concern. They arranged for a coroner to come out and check the body, but whe the coroner arrived, they discovered that not all was as it seemed.
Thankfully, it was not a body in the bin bag. Instead it was something incredibly surprising and yet very lifelike – a sex doll. It wasn't simply an inflatable sex doll either. It was a high-end model, likely to be worth a few thousand dollars.
Tributes paid to Mandi
Just where the doll came from or why it ended up in the woods, we don't know. The police haven't yet gotten to the bottom of that mystery, and it doesn't seem like people are eager to step forward and admit that the doll was theirs.
However, the local community has banded together following the news. Residents have set up a shrine near the location where the doll was found and have since dubbed her 'Mandi'. There you will find heartfelt messages for her, as well as flowers, candles, and balloons just for her.
Someone even erected a cross with 'RIP MANDI' written on it. There is also a small sign which declares 'Mandi, you were taken too soon. We will remember you fondly. RIP.'
Not the first abandoned sex doll
What makes this piece of news particularly interesting is that this is not the first sex doll to have been abandoned in public somewhere. It seems to have been happening more and more lately. However, usually it isn't such a high-end and expensive doll as 'Mandi'.
Back in September in Steyr in Upper Austria, police were called to investigate a 'suspicious' object. It was floating underneath a a bridge and looked suspiciously like a corpse in the water. Needless to say, that made people worry. However, thankfully it was just a partially-inflated doll.
In July 2016, another call was made to the emergency services in Amsterdam when a woman had been standing in the window for a long time. It turned out the woman clad in lingerie was just a doll standing proudly on display. In January 2016, a lady in the water off of Newquay turned out to be another doll.
Proper disposal of sex dolls
If you have any sex dolls lying around that you have decided you don't want any more, you should probably contact the company you bought them from. This will help you figure out what to do with it. They will likely have suggestions on the proper way to dispose of them.
Have you spotted any sex dolls out in the wild during your day? Is it a rare thing to see them out there now, or are they common? Share your thoughts in the comment box below. Latest posts by Lara Mills
(see all)