A lot of us tend to live very busy lives without much time to spend doing the fun things. We can't do some of the things that we really want to do, whether it is simply popping out to the cinema to watch the latest movie or if it is spending time in bed with our partner having hot and passionate sex. We have to arrange and plan our time carefully to make sure we do all the things we want to, and some people believe that sex schedules are the way forward.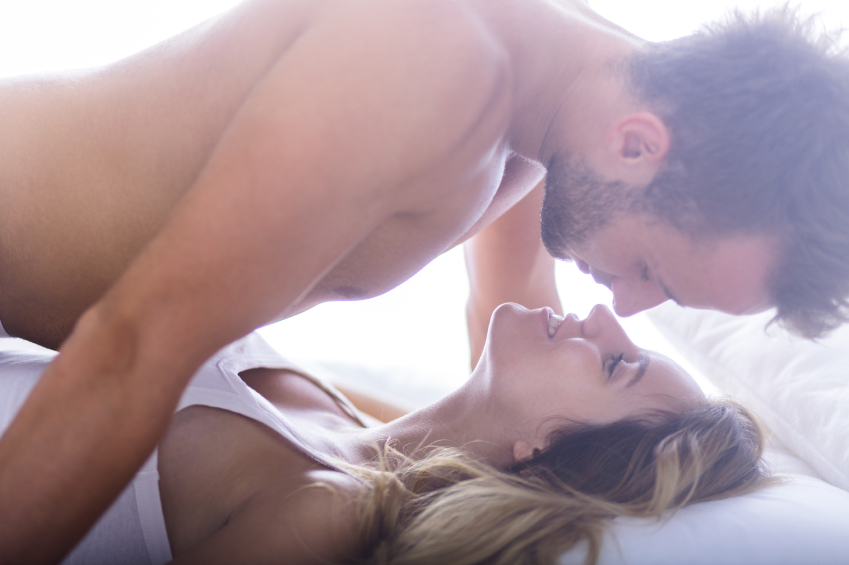 To many, the idea of planning and arranging when you are going to have sex is a huge turn off. It ruins the spontaneous part of sex and makes it boring, predictable, and dull. Definitely not the things you want to think of when it comes to sex! Here on Escort Scotland we take a look at whether making sex schedules is really the way we need to go, or if there is something else you can do to make sure sex is on the agenda.
When is the best time for sex?
One of the biggest challenges that you might find you face in the bedroom is that you both find yourself turned on and excited for sex at different times. Studies have shown that the best time for women to fuck is late at night (between the hours of 11pm and 2am), while men are at their horniest between 6am and 9am.
A brief glance at those times is all you need to tell you that they just don't match up, so how are you supposed to have the kind of intense and passionate sex that you deserve when you can't get your bodies to align themselves for sex?
The key is to figure out when sex is best for you. Yes, you might be told that as a man you are going to be at your horniest when your alarm goes off in the morning, but that doesn't mean everyone is. You might instead find your cock is late to rise, and that you want to fuck as the sun goes down.
Talking to your partner is the first step to figuring out if there is a time of day that you both feel turned on. If there is, you just need to make sure you have no distractions to keep you from that hot and passionate fucking you were hoping for.
Turning sex into a game, not a chore
When you find that the sex is missing from your relationship, it can be far too tempting to sit down and have the talk. When you have the talk, you'll explain that you miss the sex and you want more. Most people will then find themselves having more sex for a brief time before slipping back into their old ways.
Usually this happens when sex has stopped being fun. It has become a routine, and a boring one at that. The chore of having sex then doesn't appeal to some people, so they would rather skip it instead as it just isn't fun for them anymore.
If you have found that this is the case for you, you might not need to jump into writing sex schedules. Instead, it might just be that you need to arrange a sex date.
A sex date is when you choose a night where you won't be interrupted at all. You'll get some massage oils ready and things to help you explore your partner's body, and as you explore you will resist touching them for as long as possible. This will turn them on and get them in the mood. Then you can spend the rest of the time in bed trying out new things. Don't do the typical stuff that you usually do. Be brave and experiment and you might find you break the rut that way.
How do sex schedules work?
Having sex schedules sounds like a terrible idea in theory. The idea of sitting down and planning when you will have sex? No thank you! But before you go jumping to conclusions, we take a look at how they really work.
Setting aside a specific time to fuck is actually a great idea. If you plan it in advance, you will find yourself thinking of it all day. As the time gets closer you'll find yourself really turned on and eager to get started. It is the ultimate foreplay without even having to touch each other!
That means that, when you do meet up for your passionate sex, you can get straight down to business. You might want to spend a little time on foreplay, but most of us are so eager to tear off clothes and shag that we won't linger too long. It makes everything more intense and a hell of a lot of fun!
Sex schedules have a bit of a bad reputation. We spend so long believing that sex should always be spontaneous that the idea of planning when sex will happen seems ridiculous, but is it really?
Are sex schedules really that bad?
Here on Escort Scotland we know that planning when you are going to have an intense and passionate date isn't that bad. After all, we are an escort directory, and you'll find plenty of great people to plan a date with.
In fact, if you head over to the Escort Scotland forum you'll find plenty of men and women who love keeping to sex schedules, as they enjoy the anticipation of them.
But how do you feel about sex schedules? Do you think they are actually a good idea, or should they be avoided at all costs? You can let us know what you think by visiting the Escort Scotland forum or you could simply leave a comment in the box below.
Have you ever kept to a sex schedule before? Would you consider trying it? Let us know and see what others have to say on this hot topic. Latest posts by Lara Mills
(see all)