Over half of all men and women have at least once in their lives attempted giving or receiving anal sex. However, attempting and enjoying are two different things. For a lot of people the initial discomfort instantly puts them off. The key to experimentation is preparation.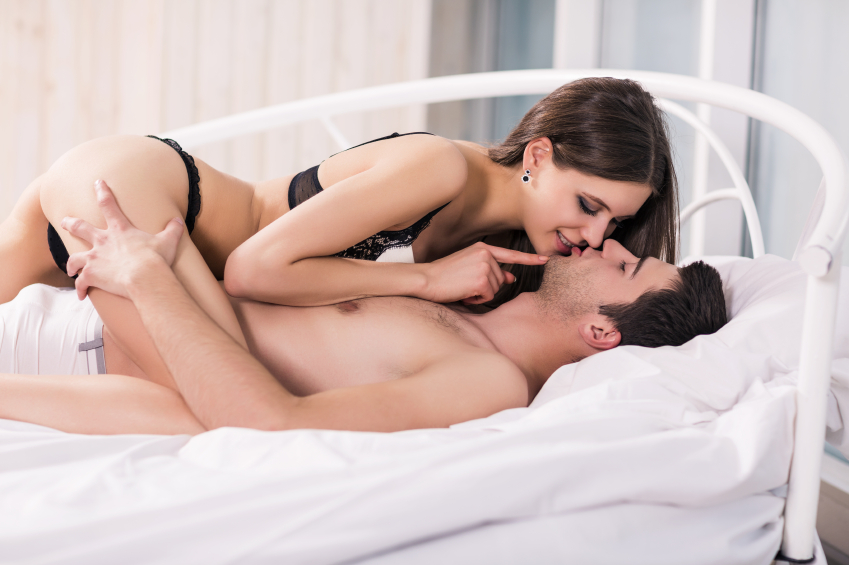 Most women experience pain during their first anal episode and usually never return to experience it again; it's no wonder anal gets a bad rap! But, there are steps you can take to ease your partners fear and work toward making it a pain free and enjoyable experience.
Most people have an adventurous and wild side to them and often tend to eventually explore the dark and mysterious out of curiosity.
Women often mistake anal sex as a sexual favour for their partner but, it is not designed just to please men it is equally just as pleasurable for women, too it just needs the right approach.
This guide will give you the steps you need to ease things along gently and make your partner receive the most intense orgasms they have ever had in their lives and give a completely different opinion on anal sex.
Build the Trust
Before assuming that your partner will be up for it, talk about it with her first. If you aren't careful your partner may assume that you are unsatisfied with your current sex life. Wait until you are both relaxed and the moment is right before suggesting exploring her dark passage.
The anus is a very sensitive place on a man and a woman's body due to being full of nerve endings and it is usually very tight. So obviously men love it! But it is important to gain the trust as this will build a whole other level of intimacy, which is something us ladies desire.
Once she has agreed to give you permission this will give her a sense of control, although you will physically be in the driver's seat, it is important that she has the upper hand and actually controls the speed and direction.
Preparation
A good way of getting one another in the mood as well as preparing for this new sexual adventure is to share a bath or shower. Gently wash one another's bodies erotically, especially in the genital areas and paying special attention to her anus. Spending extra time fondling and lathering your partner's anal region will stimulate them and should intrigue them into wanting to feel more.
Make sure you are both fully relaxed and in the same zone, mentally. Try to avoid alcohol, you want to be able to read your partner's body language to ensure they are enjoying it and not just saying they are for your benefit, right? Nobody wants a faker!
By having the talk and building up the trust and confidence, she should by then feel that by having your shaft so tightly stroked by her slippery anus, will be as enjoyable for her as it will you.
Probing the Cavity
A lot of people trying out anal for the first time make the mistake of not greasing the tracks before entering. This is why many people fall at the first hurdle, causing pain for the woman and generally a bad experience giving the kiss of death to any second chance of returning to try it again!
To ensure a smooth and easy entrance, we recommend a water or silicone-based lubricant. Due to their texture and ingredients, by using a specifically made anal lube will assist considerably with the pain and increase pleasure. A silicone-based lube will last longer than a water-based lube; you don't want the inconvenience of having to top up the oil every 5 minutes!
Start by loosening her up by massaging her anus with your finger. Apply the lube and rub her in a circular motion and see how she reacts. Another way of getting her really warmed up is by rolling out the rim. Use your tongue to tickle her, this will relax her sphincter muscle and get you the reaction you want.
Once you have her fully relaxed and her ass is nice and juicy you could start by entering a finger to penetrate her gradually. Test the water with every inch of your finger that is entered by reading her body language. If you feel the anus tense and clench on your finger, you have more loosening up to do.
If she responds well to one finger, continue to slide it in and out at the desired speed and motion. Remember to ask her how it is, if she is enjoying it, if there are any adjustments she would like you to make, etc. This will give her confidence that you have her pleasure as a priority.
Enter another finger slowly, topping up the lube as and when required, but, remember to tell her your next movements so she isn't surprised and you end up flopping the whole show before it's even started!
Rub her clitoris whilst you are probing her back passage, this will help her to relax and redirect any discomfort. You could enter a toy to help gradually open up and stretch her anus too. With plenty of foreplay, relaxing her in the right places will ensure the best results.
Start off slowly, take your time, it may not be instantly pleasurable to her, so it is up to you to ensure that you work on her enough to make it enjoyable. This may even take a session or two depending on how you work and she reacts.
The Last Hurdle
By this point you should have managed to build up enough anticipation by giving her the foreplay she needed. Ensure she is ready by asking and testing the clench of her sphincter muscle with your fingers. Relaxation is key to this process; a horny mind means a relaxed anus.
There are various positions you can have anal intercourse, the most common is on all fours also known as 'doggy style'. However, if this is a first time for you and / or your partner, start out with the missionary position this will be more ordinary and may be more comfortable to an anal virgin.
When you come to entering her for the first time, remember to ensure she is well lubed up! As you enter, go slowly and check her body language and reactions. Rather than pushing all of you inside her at one go, gently push in and pull out inch by inch, this will get her familiar with the sensation.
Tell her how good she feels, how much you are enjoying it and talk dirty to one another, this will take the pressure off a bit and arouse her more, by knowing she is pleasuring you.
Remember, even if the first time is not as enjoyable for her, it doesn't necessarily mean it is the last. As long as you don't try to build Rome within a day and you take your time to lay the bricks, you will most definitely leave a mark on her which will leave her curious for more.