For a lot of people, Valentine's Day is a happy day. You spend some money on your partner and treat them, ending the day with some incredible sex. For others, Valentine's Day is a tense day. If you are single it can really suck, so what are you supposed to do on this day? Well, you might be tempted to call an escort.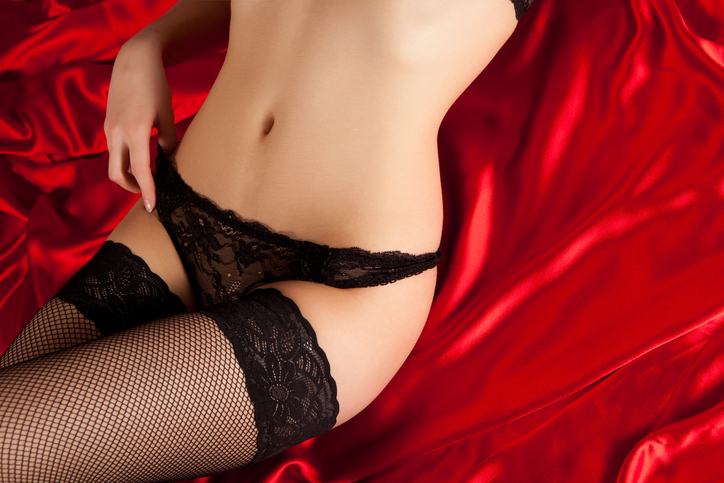 There are so many different things that you can do on Valentine's Day with an escort. The problem is figuring out just what you want to do. So here on the Escort Scotland blog we take a look at four things you can do on this day with a beautiful courtesan as a companion.
1. A romantic dinner date
Sometimes you just want to have a good time on Valentine's Day without all of the pressure. You want to sit down with somebody and get to know them better, without feeling like you have to show off. This is why dating an escort is a great idea. They will accept you for who you are.
However, you might still want a nice environment to get to know them better. If so, why not treat yourself to a dinner date with them?
Yes, places do tend to book up quickly for the big day, but we are sure you will be able to find a nice quiet area to visit especially for a romantic dinner date. You'll find somewhere nice and intimate that is perfect for a romantic date, and you'll be able to get to know your chosen courtesan so much better here.
2. A sensual massage
Feeling too stressed after a tough week at work? Don't worry, as we have a great idea to help you out. You could treat yourself to a slow and sensual massage with that special someone.
There are so many different types of massage for you to choose from that you are sure to find that works perfect for you. Whether you have a sports injury you need to pay attention to or you are simply hoping to enjoy an erotic massage with a happy ending, you will find the ideal masseuse here.
You will find that there are plenty of beautiful erotic massage escorts for you to choose from, and it might be the ideal way to relax on Valentine's Day, especially if you are feeling a little tense.
3. The girlfriend experience
You might be looking for a very particular type of experience with a special someone. When it comes to Valentine's Day you might miss the fact that you don't have a girlfriend. Relationships can take a lot to maintain, and while you don't miss the arguments you might miss the friendly face and welcoming person to greet you.
If so, you might decide to treat yourself on this romantic day to the girlfriend experience. Many escorts offer GFE, which means that they will be your companion in a whole different way.
They'll act almost like a girlfriend to you, so you get to enjoy the experience of having a partner without any of the strings attached. None at all! You can simply enjoy having someone with you who understands your needs, and then when the night is done you don't have to do anything else. What else could you ask for?
4. Exploring your kink
Looking for a day with a difference? Perhaps you have a few kinky interests you are keen to explore? This can be difficult in many relationships. You might find that, in the past, your partners haven't shared your interests. This means that you have to suppress them.
Not with a dominatrix! With a dominatrix you have someone with experience to share your fetish with. This experience means that they can easily and effortlessly guide you through it.
You won't have to worry about the different things to do as your domme will talk you through it. All you have to do is follow their command, and you'll have a fantastic time together! Plus it will make for a really unique Valentine's Day.
The perfect escort date for Valentine's Day
There are so many different things that you could do when you go on a date with an escort. A dinner date might sound perfect for you, but you might hope to do something a little different. We have given you four suggestions for things that you could try, but you might have other ideas.
If so, simply call your dream escort. You'll be able to talk to them about your idea and figure out if you have your dream date for Valentine's Day! Why not treat yourself to an unforgettable time?
Got some other ideas for the perfect romantic date with an escort? Share them by leaving a comment in the box below. Have you ever had an escort as your valentine? What was it like? Latest posts by Lara Mills
(see all)