When it comes to buying the latest sex toys, I am awful. I have no impulse control, so one minute I'll be looking at a site for some inspiration and the next thing I know I'm tracking my delivery. Not exactly the greatest thing in the world when you are a sex writer.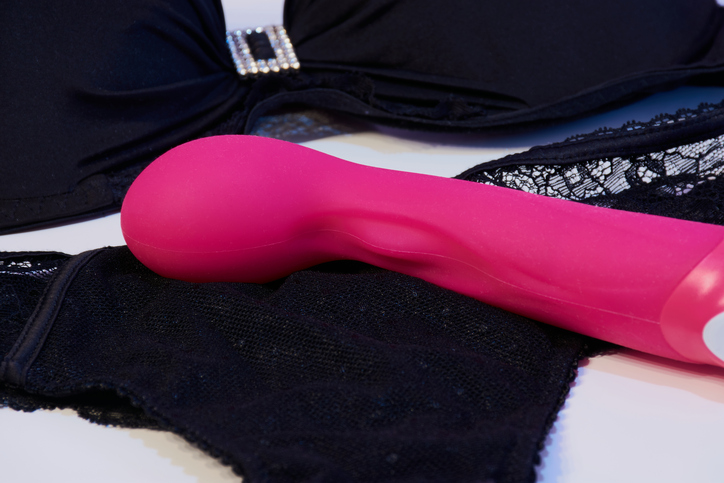 The latest innovation in sex toys, however, has me a little stumped. I don't know whether to be intrigued by it and buy into it or if I should be horrified. Talking sex toys are coming. Is the world really ready for them?
Interactive sex toys
Gone are the days when you had to simply thrust your toys against your body or into your body in order to feel pleasure. Instead we would blindly push buttons in order to change the action, but even those toys are now becoming obsolete. Most of us will have toys in our drawers that are capable of so much more.
Okay, so I still have a lot of toys with buttons. My sex toy drawer is more of a sex toy suitcase beneath my bed, but inside you'll find a wealth of toys, all in varying styles. Some of them don't even have control buttons, as you can do all of that through your phone.
Many sex toys now come with Bluetooth so that you can link them to your phone. You don't have to fumble for a button. Instead you can stroke your finger across the screen and instantly alter the sensations. You can even link the device to your partner's phone so they can pleasure you from afar.
Crowdfunding for sex toys
Crowdfunding has grown massively in the last few years. If you can think of it, the chances are that there are crowdfunding opportunities out there for you to get involved. You can back research for books, support new games, and even get involved in new sex toys coming to light.
You'll probably have heard of the Autoblow. The Autoblow was a sex toy which appeared on a crowdfunding site and was an instant hit. People were so desperate to get their hands on one that they ended up making more money than they planned. They even adjusted the design and made another toy to sell!
There are tons of sex toys which have been funded thanks to crowdfunding campaigns. The Crescendo from Mystery Vibe is one of them, and the Eva by Dame is another. Crowdfunding has proven successful for sex toys… so should we be surprised that the first talking sex toys are coming thanks to these campaigns?
The latest from Vibease
So we know that crowdfunding is great for our favourite toys, as is the rapid advancement of technology. They can pretty much do anything except make us dinner, as I suspect that they won't be too far behind on that one!
The latest is the Smart Lipstick from Vibease. It is "the world's first AI vibrator" and promises to "bring your pleasure to the next level" as well as bringing out "your inner beauty". Which is a hell of a promise for a sex toy!
The goal so far for the Kickstarter campaign is £19,511. There are currently 40 days left on the campaign and plenty of rewards up for grabs. They have early bird specials so that you can get your toy early at a discount price, simply as thanks for helping to fund it!
Talking sex toys
So what makes this toy different from all of the rest? Well, it is the first talking toy, which means that soon, talking sex toys will likely be flooding the market. The phone app includes an AI partner that you can talk to… and your partner will talk back.
The video below does a great job of showing how that works. It shows how the device can ask about your day and then offer you a massage if you need it. You can instruct it to change the speed and intensity just by speaking. You'll know the AI has heard you when it replies with "anything for you, baby" or many other phrases.
You can also connect it to your audiobooks, making it perfect for those moments when you really want to listen to an erotic novel. It makes your toy totally hands-free so you can focus on the pleasure.
Is the world ready for them?
Talking sex toys. I'm not yet convinced that my sex toy suitcase is ready for them, let alone the world! The idea of my toy saying to me "anything for you, baby" when I'm lost in the moment seems more of a turn off than a turn on. What if I'm almost there and suddenly the talking sex toys pull me out of it?
No, I have yet to decide whether talking sex toys intrigue or disturb me. Maybe you can help? What are your views on these toys, and is the world ready for AI in the bedroom? Latest posts by Lara Mills
(see all)