Keen to spice things up this Valentine's Day? You might decide to try a number of different kinky things in the bedroom. Erotic massages are perfect for this special day, but you might want to explore your deepest fantasies instead. If so, it is worth taking a look at some romantic role plays you can try out.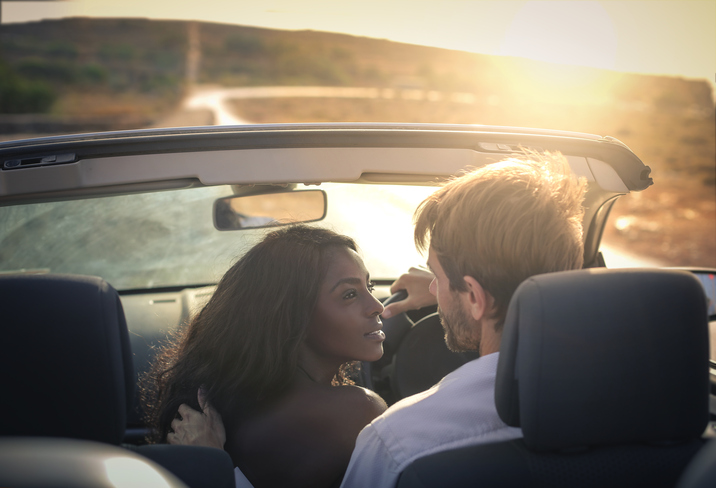 When it comes to kinky role play there are so many different things you could try. No matter what you are into in bed, you'll find the perfect scenario for you. Not sure where to start? We take a look at some romantic role plays you'll find are perfect for Valentine's Day.
Sexy strangers
When you have been dating somebody for a long time, or spending time with that one particular person, you get to know them so well that nothing surprises you any more. It is about this time that people decide they want to go on a date with a stranger instead.
The whole point of this is that you don't actually go on a date with a stranger. Instead, you and your partner pretend to be other people. You meet at a public spot, like a bar, and begin to talk to each other. The aim is to seduce each other and go home together.
The catch is that you won't know each other. So while you might love drinking whisky most of the time, the stranger in the bar might instead like cider. Or maybe you find women who are very forward more attractive. The fun of this is that you can to hit on a "stranger" without the fear that they will reject you in front of so many people. It will be fun and kinky and can really help to spice up your relationship.
Seductive escape
Want to try something that involves seduction in a whole different way? Pretend that one of you has a secret that the other desperately needs. It could be part of a mission and you must try to get this secret from them.
The best way to do this is to seduce it out of them. So you'll want to try and get your partner as turned on as possible. You might sit them down in a chair and start to slowly kiss their body all over. Of course, they will be trying to resist.
It means a very slow, long tease. It means that your partner will be dripping wet and desperate for your cock by the time you are done. And whether or not they give in or not, you'll find that it is a huge turn on for you both to enjoy this game, and it can be one of the best romantic role plays out there.
Sleeping beauty
An interesting twist to this role play is to instead make it so that your partner cannot react to you at all. And we don't mean with bondage ropes in place to keep them down.
You'll know the story of Sleeping Beauty or Snow White. In both stories, the princesses fall into a deep sleep and can only be woken with true love's kiss. It is a very romantic story and one that is perfect for Valentine's Day, especially if you add a little sexy twist.
Start by getting your partner to lie down on the bed and pretend to be asleep. Then in you come as her savour. You want her to "wake up", which means you'll need to get a reaction from her. Try kissing her lips and turning it into an intense French kiss. You could even kiss your way down their body and see what happens next.

Steamy sex stories
There are so many hot and sexy erotic stories out there that you might simply decide to use one of these for inspiration for your time with your partner. Whether you like Fifty Shades or you are happy with Mills and Boon, we are sure you can find something for you both.
Sit down together and read a few hot and sexy stories. When you find one that turns you both on, talk about re-enacting it.
The beauty of this is that you don't have to think too hard. Everything you need is already written for you. You can simply follow the script. This means that you have less to think about. You can simply concentrate on what your partner is doing to you and leave it at that. No fuss at all, so what are you waiting for? This could be one of the hottest romantic role plays you get to try this year.
Save me!
The beauty of this particular role play is that it doesn't matter who is in control and who isn't. It can be either of you, but the whole point of it is that one of you needs saving in some way. You might be a police officer there to save the day, or she might be a super-heroine ready to kiss ass and take names.
The point is that, when you've been saved, you'll be feeling very grateful. Maybe you were always attracted to your partner before, but them "saving you" in this way has made it obvious that you really want them… and you want them now.
Show them how grateful you are. It will be incredibly kinky, especially if you decide to explore dressing up. There are so many possibilities for this that you will want to sit down with your partner and go through them all. If you have enough ideas you can make Valentine's Day last even longer!
Your favourite romantic role plays
There are so many different romantic role plays you can try for Valentine's Day, and these are just a few of them. You might have something you think is even more romantic than the ideas above… or maybe you have some tips for enjoying these role plays the most?
We'd love to hear from you. Let us know what you think by leaving a comment in the box below. Share your kinkiest thoughts and hottest tips with us. You can even vote for the role play you think you'd like to try in the poll! Latest posts by Lara Mills
(see all)