Realising that you have a kink can be difficult to come to terms with, especially if your fetish is a little more extreme. You may find that you have no idea where to start when it comes to exploring it, or that you don't have enough information to learn about it. It can be a scary time, which is why knowing where to start is a good idea.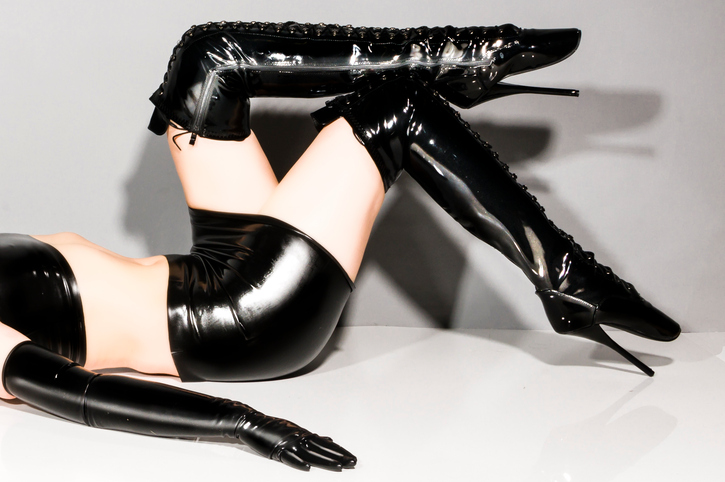 When it comes to getting kinky, you should take the time to ensure you have strong knowledge. Understanding your fetish is the first step to enjoying it, and if you aren't sure where to start, we have the guide for you.
You are normal
For many people the first worry is that they aren't normal. If you were to believe the general public then anything other than vanilla sex is weird. Whether you like feet, being tied up, or enjoying the feeling of being humiliated, you'd be seen as weird.
That isn't the case. It is completely normal to have a fetish. Most people have a fetish of some kind, even if it isn't to the deepest extremes of BDSM. It might be that they love seeing their partner dressed in lingerie during sex, or that they enjoy dirty talk.
So before you go thinking that you are a freak for liking the things that you do, know that it is normal. There isn't anything wrong with you. Understanding your fetish as normal and perfectly fine is often the first step to accept it.
It doesn't have to be 100%
Another big concern for those with a fetish is that, once they accept that they have one, they will have to do it all of the time. The thought itself is exhausting, and the idea of actually doing it is even more so. Fetishes can take up a lot of time and effort to organise, especially if you regularly have different sexual partners.
I'll tell you now that I love BDSM. I'm a switch, because I enjoy taking control in the bedroom as well as giving it up in the right circumstances. However, I don't do it all of the time. My love of BDSM doesn't come out each and every time I have sex… just when my partner and I want it to.
For some reason, people seem to think that having a fetish means that your entire sex life changes. They think that you have to have it every time you have sex. You don't. You can choose when to have it, so it might be that you occasionally let your kinky side out. If you go into it expecting to have it every time, you are going to find that your kink becomes a chore instead of a pleasure.
Why do you like it?
It is all well and good discovering that you have a fetish, but you might find that there are some aspects you don't enjoy. For example, tie and tease for some involves being blindfolded. You might try it and discover you don't like that part.
This is why, when you are working on understanding your fetish, you need to think about why you like it. What is the main appeal of it for you? This can then help you to figure out how best to incorporate it into your sex life.
For example, you might have a foot fetish. You might realise that you love how their feet look, but have no interest in licking and sucking them. You might simply like seeing their feet in sexy shoes and feeling them on your thighs as they slip up to your cock. Once you know that, you can explain it to your partner and enjoy your kink the way you want to.
Do your research
One of the reasons so many people become aware of their kinks is through porn. They might sit and watch a certain type of porn and realise that they are very interested in the kinky sex acts on the screen. While porn is useful for this, you'll still need to do a little research to learn more.
Porn is a fun resource but often what we see in porn is not accurate. Especially when it comes to fetish porn, you'll find that the stars are very experienced. You won't get to see the discussion beforehand about what they will do. They'll just dive right in.
So do your research first. You have the entire interest open to you, and if you are looking for some advice the Escort Scotland blogs can help you a lot. You might just find exactly what you were looking for here!
Understanding your fetish
Understanding your fetish is a big step to make, but it can make exploring and enjoying it so much easier. You'll know where to start, what to expect, and why it turns you on so much. These all add up to make an unforgettable experience.
Got a few tips you'd like to share with others? Leave a comment in the box below. Tell us the steps you took to understand your fetish and get kinky in the bedroom! Latest posts by Lara Mills
(see all)