The world of BDSM is huge, and those new to it can find it to be incredibly intimidating. There is a lot for you to learn, and while the community is incredibly supportive and helpful, sometimes you just want things summed up in a nice little guide for BDSM beginners. And this is where I come in.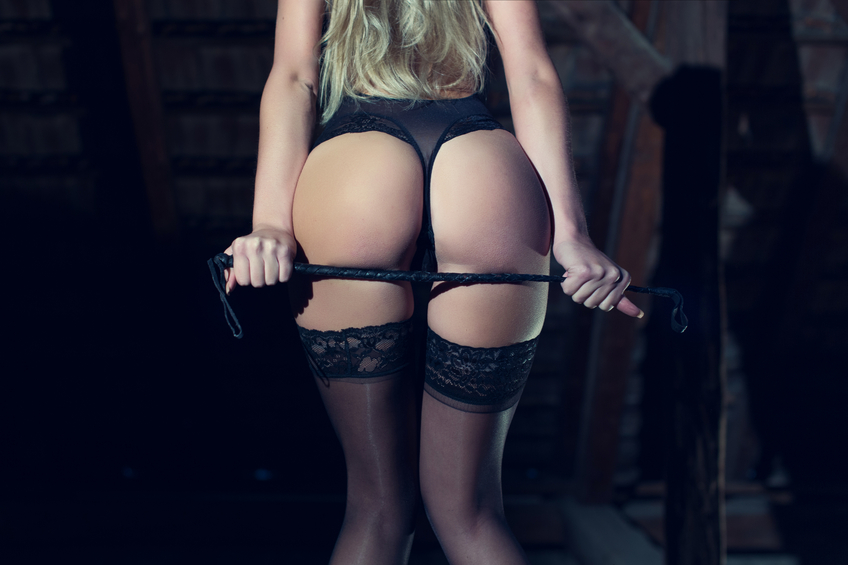 Here on the Escort Scotland blog we have a guide explaining the 7 things that BDSM beginners need to know, giving you some handy hints along the way to make sure your experience is as good as it can be. Looking for some tips for BDSM beginners? Check out the comments below and see what other kinky people like you have to say.
1. 50 Shades is not accurate
This should really go without saying, but the 50 Shades series is not, at all, representative of the world of BDSM. I have, unfortunately, read the books and seen the first film. What we see in the books is more along the lines of abuse than BDSM, but the author has slapped a "BDSM" label on there to try to make it seem okay.
The things that go on in the film and in the book are not the kind of things that you would see in BDSM. In fact, I can only think of one thing off of the top of my head that might work, and that is when she is restrained using toilet roll. Toilet roll isn't strong enough to hold anyone… and so she had to instead be careful not to break the toilet roll by moving too much. It is more mental domination than physical.
That said, the rest of the things you read are total rubbish. When she sets hard limits and Mr. Grey casually breaks them? That is not okay. In a true BDSM relationship, your limits will be respected. In fact, if you thought you were okay with something and then discover you aren't, that is okay. Your dominatrix will respect you and help you figure out what it is that you want.
2. BDSM doesn't always involve sex
A lot of people, mistakenly, think that BDSM is basically just having sex with someone wearing leather and wielding a whip. That isn't the case at all. In fact, more often than not, you'll find that BDSM is the distinct lack of sex.
For many people, it is about mind games. As we explained above with the 50 Shades scenario, your dom will want to control you, and they will want your obedience. Things like whips, chains, handcuffs, and pain are all just tools to get that.
Sex is a very small part of BDSM. In fact, most people like the fact that sex isn't a part of it. Instead you get to explore other things and learn about your kinks without sex involved.
3. Finding a good dom takes time
For many out there, finding a good dominant to submit to is challenging. You want to build up a rapport and relationship with them, as the biggest element to your relationship is trust.
It will take time to find something that you feel that connection with, as not everyone makes a good dominant. You might think that they will, but people can let things get out of hand if they get caught up in the moment.
Instead of looking for a dom to make you cringe when they shout, you want a dom who will get to know you. You want someone who will make your body quiver at the slightest whisper in your direction. They will know what works best on you to get you to submit without having to utter a word.
4. Used or of use?
Sometimes, people think that becoming a submissive is about being used. This is a mistake that a lot of BDSM beginners make, as they haven't quite figured out that really, BDSM is all about being of use.
Your body will be of use to your dominatrix. When you do things for them to please them, you are helping them. You will feel good for doing it and be rewarded. Instead of simply being used by them and thrown away, they will care for you and your well being. They want you to be happy, and often you will be at your happiest when you are pleasing them. So instead of thinking of it as being used, think of how useful you are going to be to your dominant.
5. Talking is a huge part of BDSM
Believe it or not, talking is a large part of BDSM as well. During the session you might be ordered to stay quiet, but many BDSM beginners do not realise that there is a great deal of talking before and after the session to find out how you feel.
Before your dom even raises a hand to you or ties you up, you'll talk about your limits. They will want to know your hard limits, soft limits, and things that you are keen to explore. They want to get to know you better so that they can ensure the session is fun for you. After all, what is the point in submitting to someone if you don't have fun with it?
They will want to talk to you to help plan the encounter, and when the session is over, they'll want to know what you think. Did you like certain aspects? Did parts of it make you uncomfortable? Talking about it can help a hell of a lot.
6. Kink and life don't always correlate
Another common mistake is that BDSM beginners believe that they cannot enjoy BDSM because they are not submissive in their every day lives. However, plenty of subs are the ones in charge at work and at home.
This is because BDSM gives them a chance to let loose. Instead of worrying about taking charge and making decisions, they trust someone else to do it. Becoming a submissive is incredibly freeing, and they love the way that it makes them feel.
7. Safe words are important
Safe words aren't something that people just joke about. In the world of BDSM, they are an important part of the trust and relationships, and you need to set one from the very beginning. If you end up gagged and unable to speak, you'll need to agree on another signal to let your dom know that you need to stop it.
Using your safe word does not make you weak. In fact, it takes a lot of guts to say it. You might simply not enjoy the act that you are trying out, or you may even need a break for a moment. Don't be afraid to use your safe word if you need to, as a good dominant will give you the time you need and stop the fun to make sure you feel safe.
Tips for BDSM beginners
One of the best things that BDSM beginners can do is join in with the community. If you have social media accounts, you can find a number of different dominatrix and sub communities to join in with. Websites like Reddit have dedicated areas for you to talk about your kinky interests.
Got some questions you want answering? You can share them with us by leaving a comment in the box below. Latest posts by Lara Mills
(see all)